Unique Features
The MKV sets a new standard in window fabrication, design and security. With a range of unique features the MKV has been created with you and your customers in mind. From a universal backset for a one size fits all too improved cam design and lower operating forces on handle movement the MKV from us here at MACO is the window lock for you.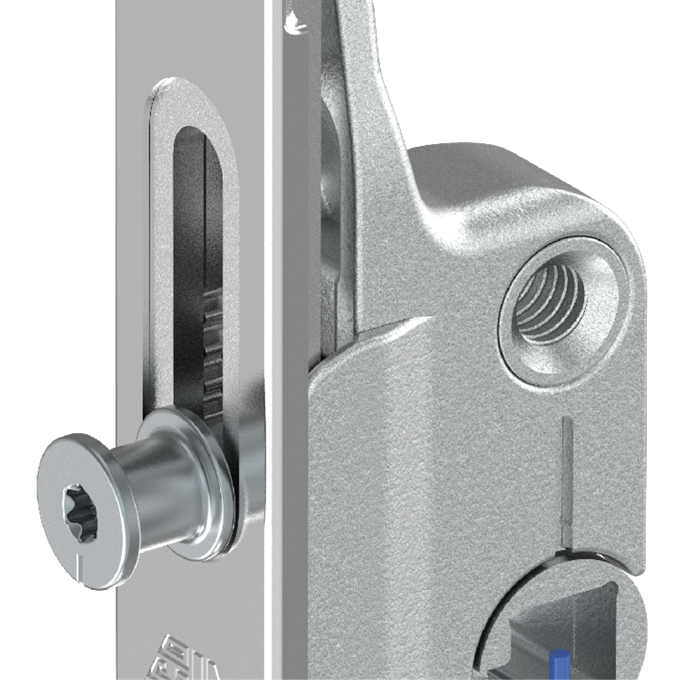 Slimeline universal backset
The MKV sets a new standard from us here at MACO with a 21mm universal backset. This means that this one backset is perfect for all, including 20mm and 22mm. The smaller backset also maximises the strength within the profile due to a reduction of material removed from the sash.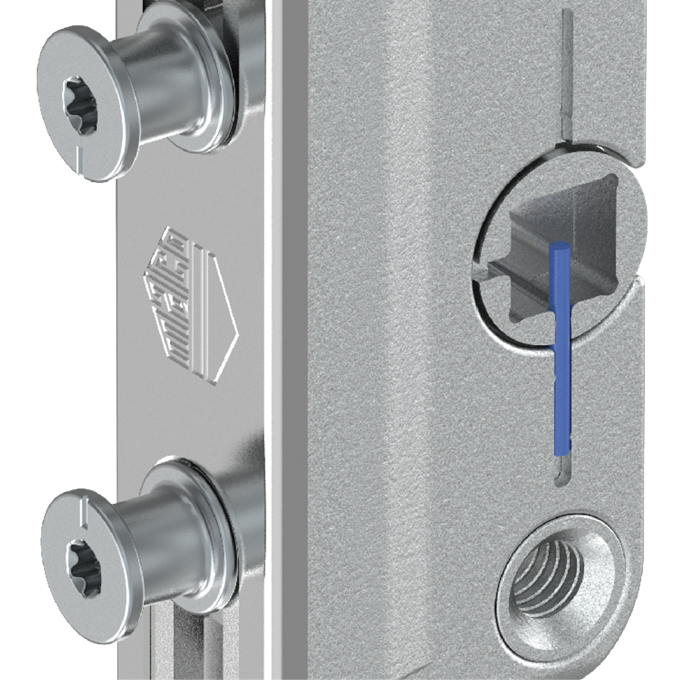 Adjustable Cams
The MKV also comes with an improved design and quality of mushroom cams. This has been possible due to our innovative manufacturing process. The changes to the cams also include T15 torx key adjustment giving greater stability as well as allowing for greater levels of adjustment.
Reduced complexity
The MKV has not only been improved in quality and security but it also provides faster and simpler fabrication. With less screws which are all now situated on the faceplate and security support guides within the Eurogroove, both speed and security have been top of mind in creation of the MKV.
MKV – Unique In Design, Comfort & Speed
Play to find out more
One Security Platform
Two Fabrication Methods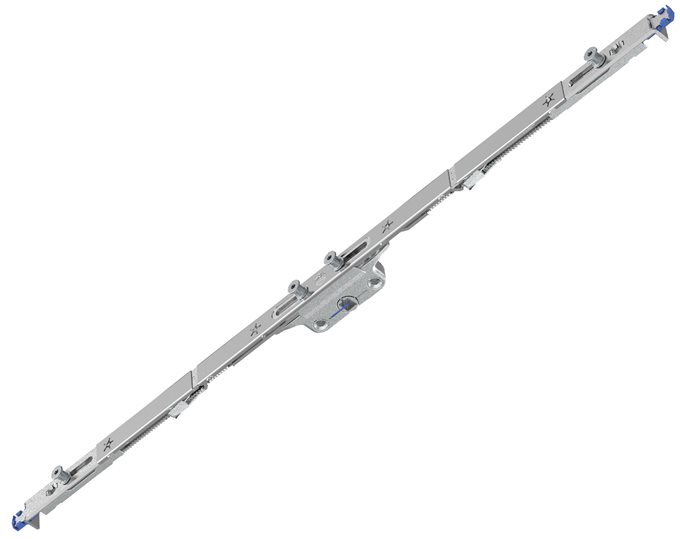 The Telescopic Solution
Is the ideal solution for high volume window production. The unique design enables the MKV to simply be removed from the packaging before extending to size and inserting into the eurogroove. The MKV makes fabrication a fast, trouble free assembly process.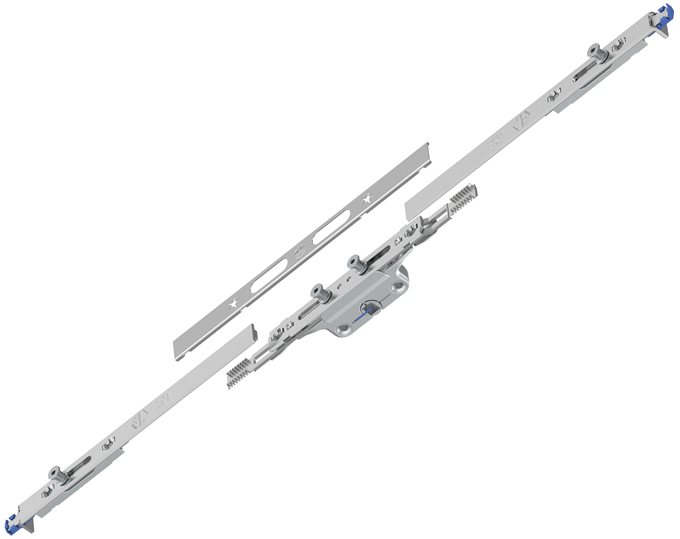 The Croppable Solution
Gives all of the security benefits of the telescopic version, whilst giving an increased flexibility to the style of windows that are being manufactured. As well as a central handle position, MKV croppable is ideal for windows that are required to meet with the disability discrimination act (DDA) requirements through the REACH extension. Centre locks can be installed for tall top hung windows.