MACOACADEMY
Do you want to further develop with our support? Work according to applicable guidelines? Overcome the hurdles of CE certifications? Manufacture burglar-resistant windows? Thenyou've come to the right place at the MACOACADEMY.
MACOACADEMY is here to help you with these questions. Therefore, it is only natural that we design the program around you and your individual wishes and priorities.
Our team of experts will be happy to support you and create a tailor-made development plan for your company.
Our modules
From professionalsfor professionals: Tailor-made solutions
STANDARDS Know-how
Knowing what matters
This module familiarizes you with the essential basics of professional window and door production, in easily digestible steps. Get to know the most important guidelines and standards, and their practical relevance, as well as our technical documentation.
CE Certification
Manufacture with legal certainty
Our CE module gives you perfectly balanced support, as we offer you not only knowledge, but also a platform, in order to allow you to fully focus on manufacturing. Never before has it been so easy to be CE compliant. This will give your business legal security and ensures trust and planning security.
With the online platform CE4ALL, we offer the perfect tool to support you. This makes planning,declaration of performance, CE certification, documentation,and archiving easier than ever!
RC Security Classes
Manufacture securelywith a license
Everyone wants secure windows and doors, but they are only manufactured by a few. However, it's relatively easy when you know how. The MACOACADEMY quickly makes you a professional in the field of burglary-prevention.
Workbench meets School Bench
Each of our modules is divided into three levels
Training
The basis is always intensive training. In this case, in addition to providing standards and legal fundamentals, we place great importance on holistic understanding, and above all practical reference. Of course, you will receive training materials as well as certificates of participation.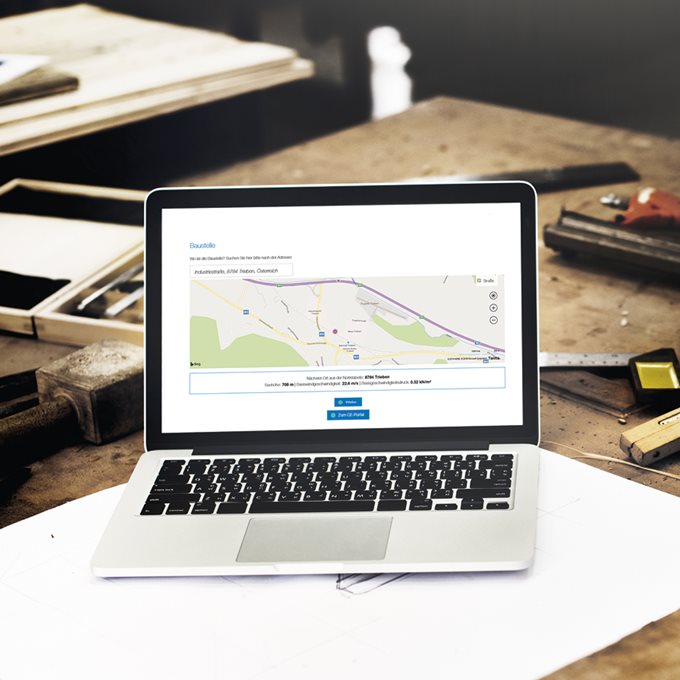 License
After successful participation in the training course, we will offer you a comprehensive selection of licenses. Depending on the type of license, you will receive all the necessary license documents as well as the certificate for your company.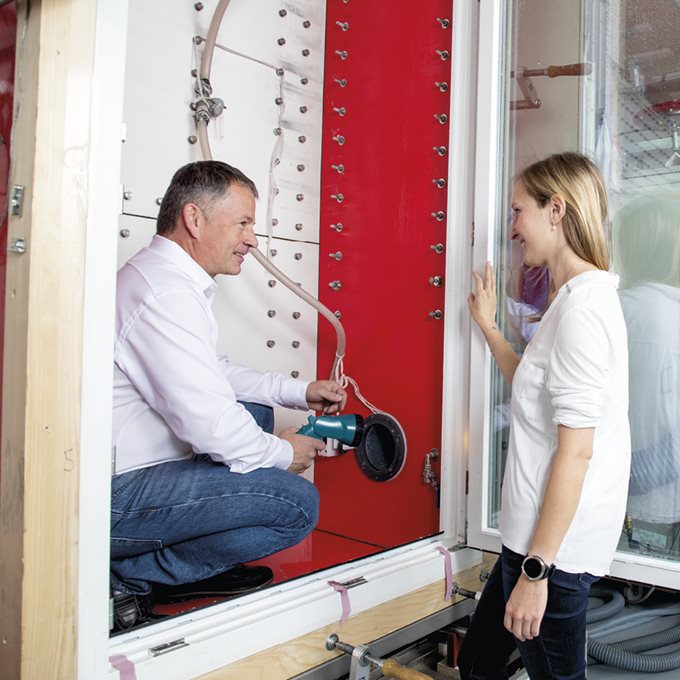 Test
Individual solutions that allow you to make your business completely stand out are the top class. We test yourindividual solutions and you will receive proof of the perfor-mance ability of your elements, from MACO or a certified test center.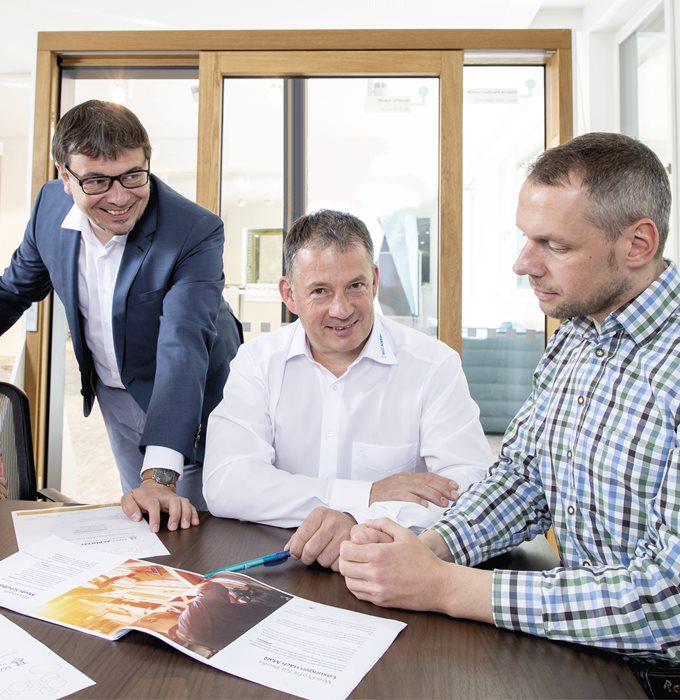 The all-round worry-free package
Do you want comprehensive advice on the development of your products and want to take the necessary steps, in the shortest possible time, to be able to have serial production according to the standards?
If so, then MACOEXPERT is just right for you. The projectmanager responsible for your project, will discuss all objectives and appointments with you, while defining an audit trail and the framework conditions for a successful classification. Based on these requirements, he will create a training offer that istailored exactly to your needs.
It is the perfect solution if you prefer to be on the safe side, and don't want to waste any time. Our experienced MACOEXPERTS are looking forward to your project.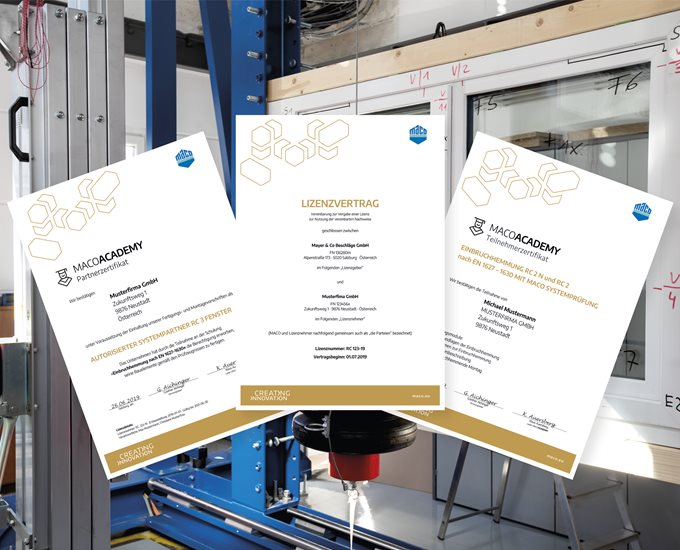 From participant certificatesto test reports
In addition to the tailor-made solutions from our experts, the MACOACADEMY also offers a variety of license packages.
Our modules are structured in three-parts and consist of these blocks: Training - Licensing - Testing. In our trainings, you will learn the basics for using the respective license packages. Optionally, you can test the knowledge you have learned in the truest sense on the test system.
Depending on the module, you will receive:
Training materials and certificate of participation for the participants
License documents and partner certificate for the company
Factory test certificate or test certificate for the test body
Tip: We are happy to offer you a factory tour, as a part of your training or test visit. We are also happy to come to your company, for a small surcharge, for larger groups. This reduces your downtime and saves your travel expenses.