The customer portal is a one-stop shop for partners of the MACO group. All customer-specific and technical information and documents are collected here, where they are easily accessible to customers. Unlike the Internet, the Extranet is a password-protected area in the World Wide Web where only registered users (customers and business partners) have access on an individual basis.
The key functions
in the customer portal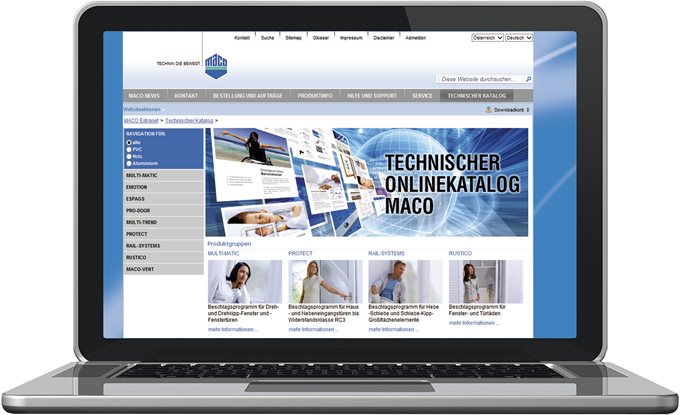 TOM – Technical Online catalogue MACO
You can collect the data you need yourself, tailored to your individual requirements, in our online catalogue. For example, you can use the "window frame material pre-selection" function to match the article range to your particular user situation. Furthermore, special filters are also available for each product group. All hardware data can be downloaded as a PDF data sheet in printer-friendly A4 format. Use the "interactive hardware combinations" to find the desired articles for certain designs easily and quickly.
read more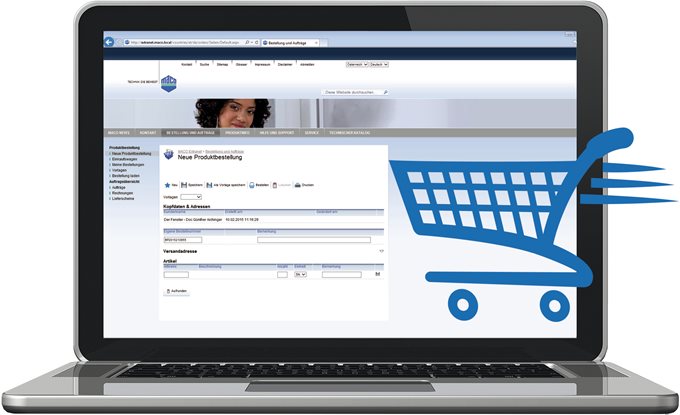 Order platform
The order platform in the customer portal is the simplest and quickest way to send us your order requests. If you require similar articles regularly, you can save your shopping basket template for reuse. This saves you the tedious job of having to enter each article. In the future, we would like to give you the opportunity to place articles in your shopping basket directly from the TOM. Furthermore, the order platform already provides a full overview of all your orders, invoices and delivery notes. The search function then provides direct access to the catalogue page with the particular product.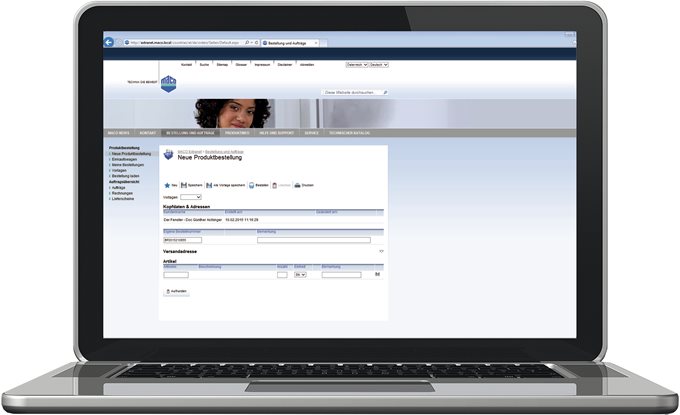 Order overview
The order overview allows you to view all past orders at a glance, at any time. All orders from the past 10 days are displayed as standard with the associated details. You can use the integrated search to start a complex query and find orders based on the invoice number, delivery note number, order period or even the external voucher number, delivery recipient or location. Special feature: you can search exclusively for open orders or outstanding items within an order.