MACO technical online catalogue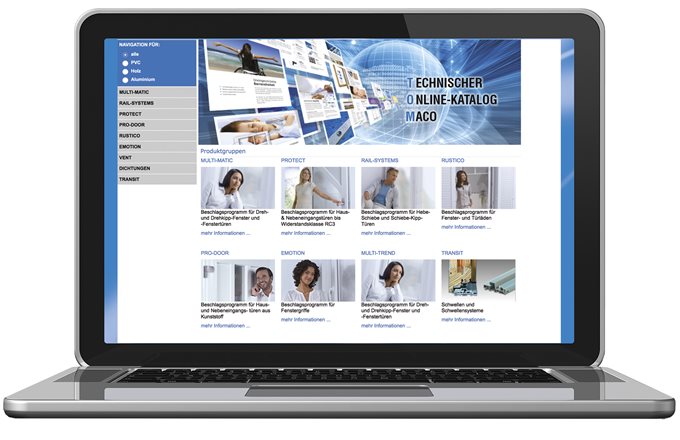 The MACO Technical Online Catalogue forms a part of the MACO Extranet Customer Portal, a reserved area where you can discover, browse and research. TOM makes it possible to click on a component in an exploded drawing to start a search for key words, to use the menu to jump from one section to another, or even download CAD drawings and product data sheets. Authorised customers can order directly from TOM via the link with the order platform. Access to technical drawings and data sheets is available to all users after registration.
At a glance
TOM is a web application.
The application simply requires a working Internet connection and a login.
TOM serves as a quick reference for technical product information and enables easy selection of all components required for the respective window or door version.
TOM provides all technical information online and makes it available around the clock; for download or printing.
TOM enables direct online ordering.
TOM features a simplified search filter, clickable hardware combinations and full text search.
TOM provides far more information than a printed catalogue: dimensioned article drawings, 6-sided view in 1:1 scale as DXF drawing, technical data sheets, drilling-hole patterns, assembly and setting information, and much more.
TOM doesn't require local installation on a workstation.
TOM is available offline as a free app for Windows 8.1 tablets.