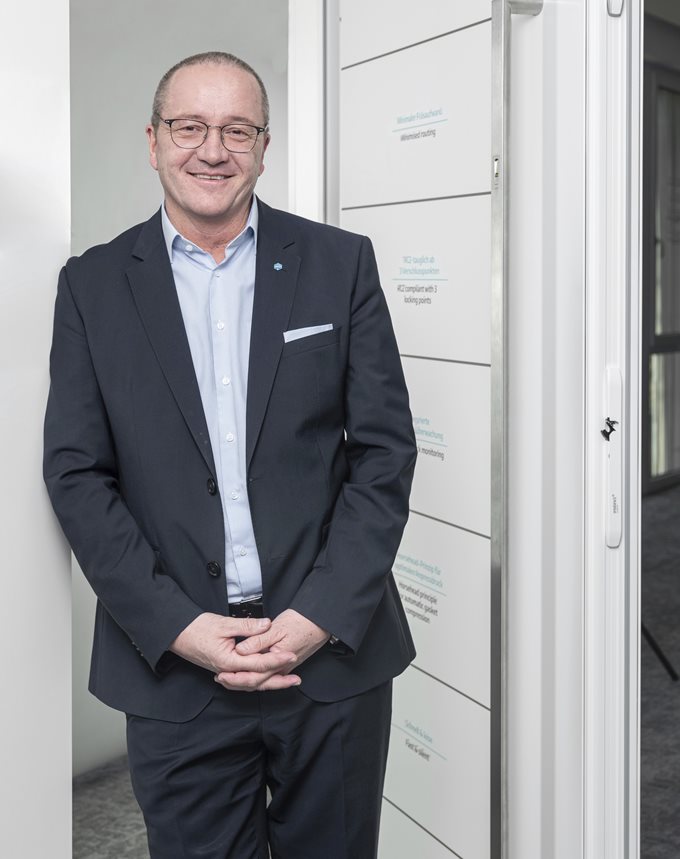 Management
The MACO Group is headed by three managing directors.
Guido Felix (centre) is Chairman of the Management Board and has many years of comprehensive know-how in the hardware industry. He is responsible for Production & Technology, Product Development, Finance, Human Resources (HR), Legal Compliance and Health, Safety, Environment & Quality (HSEQ).
Michael Weigand (right in the picture) is in charge of Sales & Marketing, which also includes Product Management. Together with Klaus Bichler and Guido Felix, he is driving forward the networking of sales with production and supply chain.
Klaus Bichler (left) is responsible for IT and Supply Chain Management (SCM). In the sense of future orientation, this supply chain expert is driving forward the digitisation and interlinking of all processes and interfaces - from supplier to customer.
The three of them are continuing MACO's consistent corporate path as a premium manufacturer and innovation driver.