We secure the building envelope
Smart Building Components
The building envelope is only secure if it is sealed tightly and efficiently by windows, doors and sliding doors. As a hardware manufacturer, we have had this expertise for generations and play a major role in closing these gaps in the facade. Our hardware solutions keep burglars out and the heat in.
In today's Smart Home, however, windows, front doors and sliding elements should be controlled at the touch of a button and integrated with lighting, heating and home theatre in a Smart Home system. Here, we help to make your building elements Smart Home ready - with drive motors for automatic opening and sensors for status monitoring. This way, occupants always have an eye on whether windows are open, tilted, closed or locked. With MACO's smart building components, you can create a home that is smart, secure, comfortable and energy-efficient.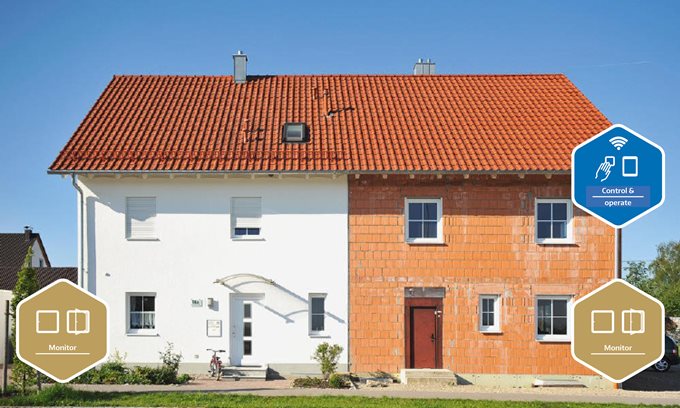 How smart should it be?
This depends on the situation
Would you like to retrofit an existing property or do you manufacture for new constructions?
In an existing property, wireless sensors are suitable for monitoring. The advantage is that they are easily retrofittable, quick and cost-effective, hardware independent and do not require structural changes.
In new construction, you have every possibility. Wired solutions are suitable here. Whether drives for automatic operation or wired sensors for window and door monitoring – these require power connections to deliver their power transmission. They need to be planned in advance before walls are plastered. Of course, you can also combine wired hardware solutions with wireless sensors.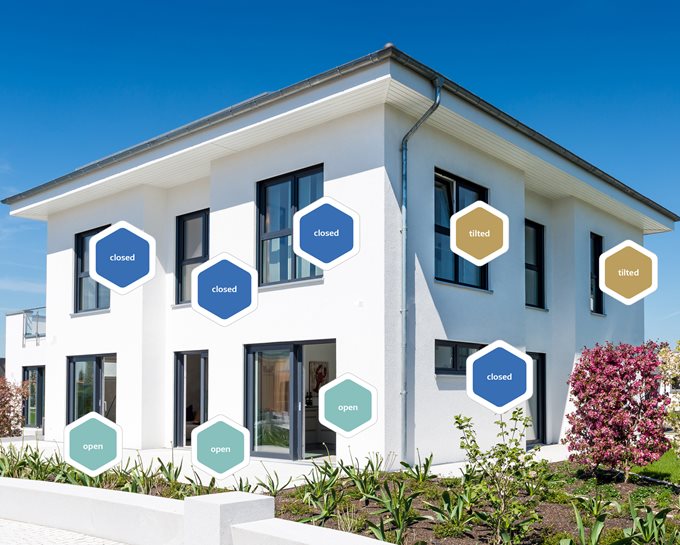 Monitoring?
Wireless sensors or wired solutions
Want to secure building openings and control them on the go? MACO's opening and closure monitoring lays the foundation for Smart Home security that can grow with you. With little effort, you can create added value, for example with VdS-certified hardware solutions, which cost very little when buying, but later save a lot of effort and money. Residents always have their windows and doors in view.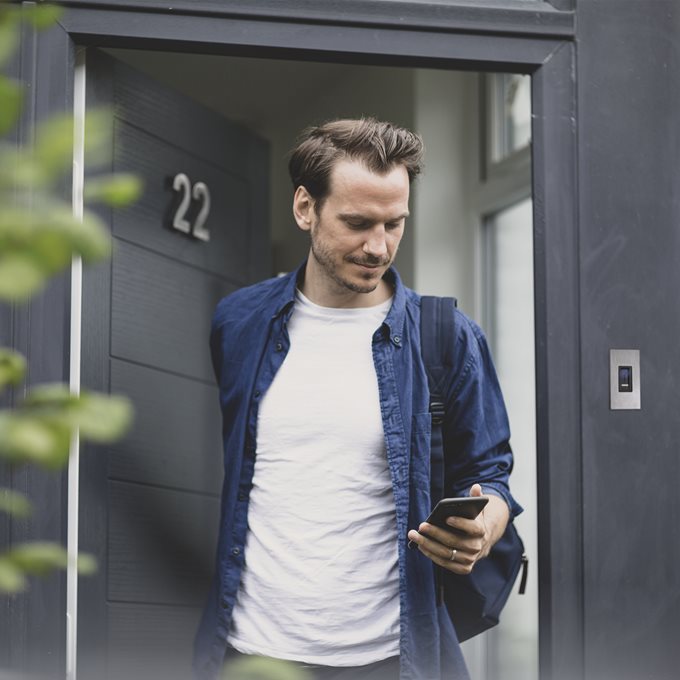 Automatic control and operation
Drive motors for more comfort
Future living already means that windows, doors and facade-high sliding elements in new construction should be operated or ventilated at the touch of a button. And the larger they get, the more important the motorised support becomes, making them barrier-free. And with the door lock, this is the basis for opening the front door with access control. Therefore, plan drive motors in the design of your elements, so that no further effort is incurred for the wiring and the power connection later on.
See our solutions for front doors, sliding elements and windows.
Motorised solutions
for doors, sliding doors and windows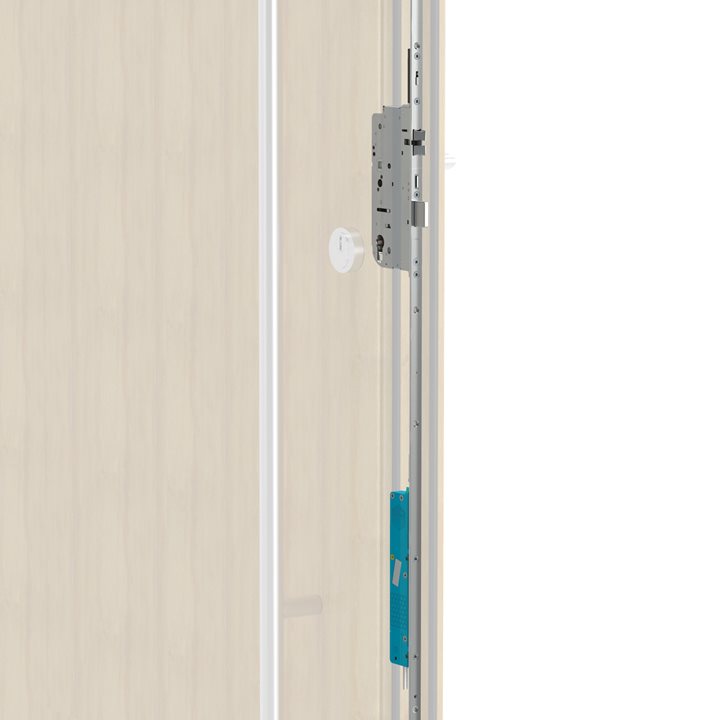 Motorised door locks
Never stand in the rain again or search for your door key while fully packed. What we have always known about garage doors is now relevant for the front door. Automatic opening at the touch of a button via a wall switch, wireless remote control, finger scan or keypad and smartphone – everything is possible.
Use motorised door locks to set the basis for access solutions as well as delivering a plus in security. Automatic locking and unlocking, plus integration into the alarm system or the Smart Home system. The doorkey thus becomes a relic. Nowhere is motorisation progressing as fast as in the door area.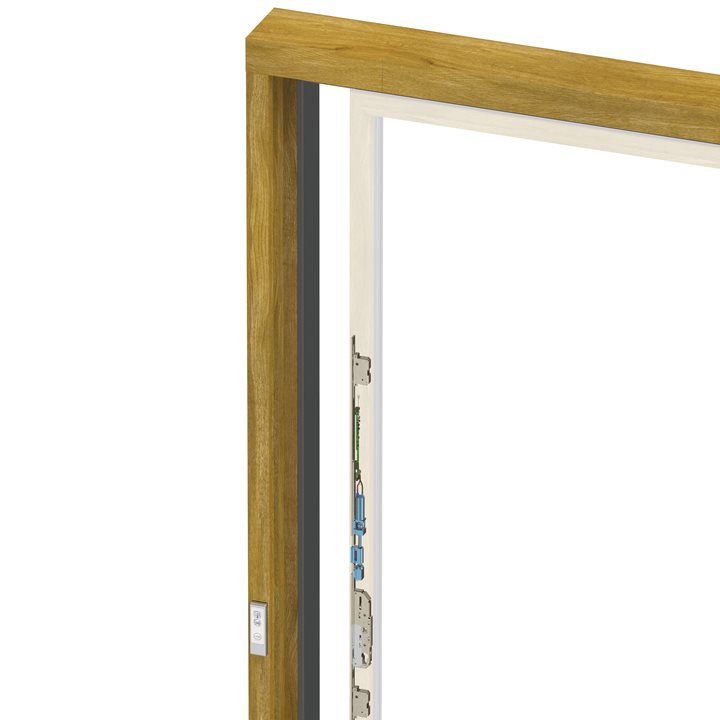 Sliding without force
with motorised sliding doors
Increasingly large, floor-to-ceiling glass surfaces are what's driving motorised sliding elements. But this is not a problem and in new construction a must for those who plan ahead. Turn 10 m² window fronts into lightweights by inserting the Comfort lift&slide drive motor into your element. This not only makes it child's play to move heavy doors at the push of a button. Thanks to simple wiring, you can also connect any access control and lock monitoring system for integration into Smart Home systems.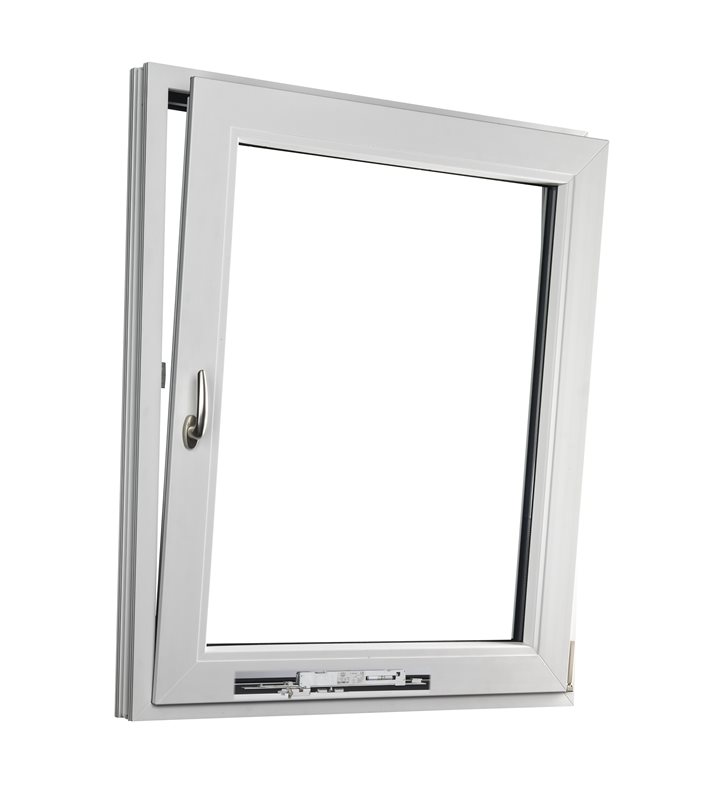 Tilt and ventilate automatically
Window automation is no longer solely a result of accessibility, but also comfortable operation in all phases of life as well as ensuring good indoor climate. From commercial property construction to residential construction, good air for the protection of people and building materials is just as important in frequently used rooms as it is in unused rooms. The drive solutions from MACO and HAUTAU deliver exactly that, and there is a drive available for every requirement.
All the following window and ventilation solutions from MACO and HAUTAU have universal interfaces. This means that they can be operated automatically as a stand-alone solution as well as in combination with rain or room air sensors, along with being time-controlled and integrated into Smart Home systems.
Smart networked
The components and their interaction
Glossary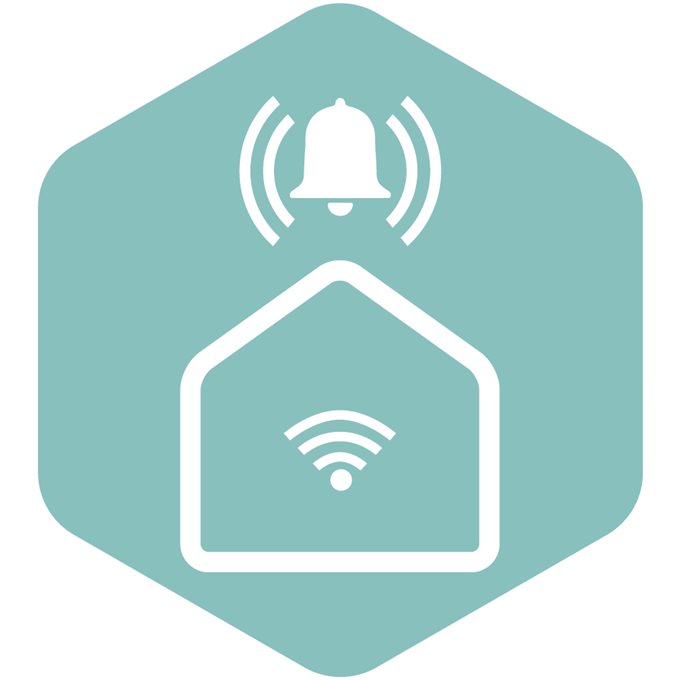 Local building protection
Without Smart Home connectivity and ideal if you don't want to be surprised while you sleep. Here, the sensors are coupled with blinds, light signals or sirens, which trigger when external action is applied. Very reassuring with tilted windows on the ground floor.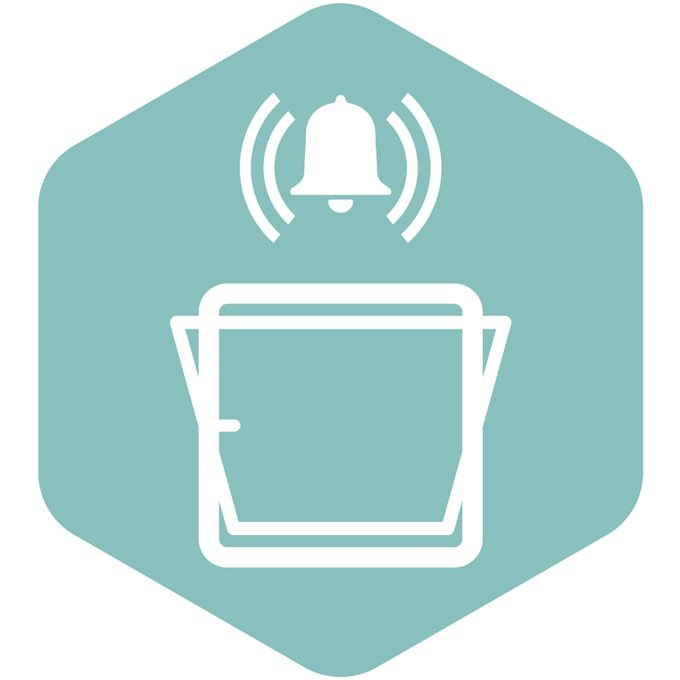 Opening monitoring
The opening monitoring system checks whether windows and doors are open or closed. Here, it is sufficient when the sash touches the frame. This does not mean that it is locked.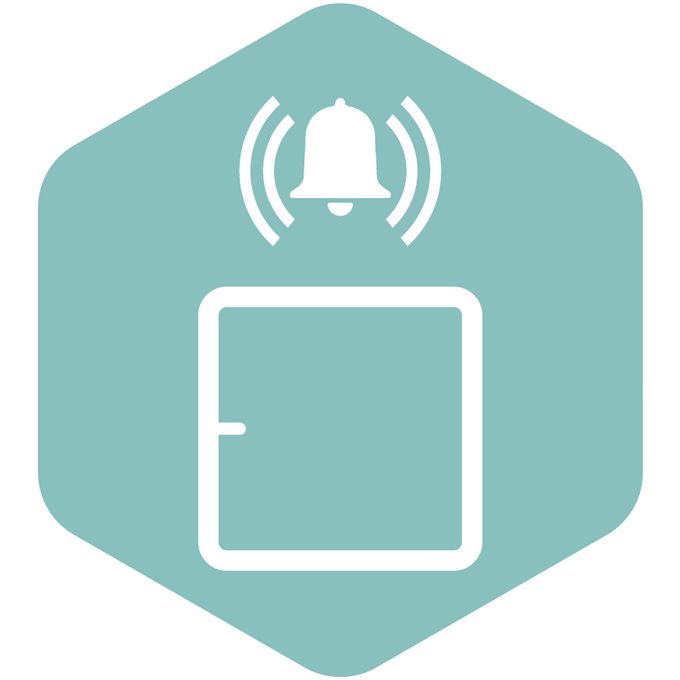 Lock monitoring
The lock monitoring system checks whether windows and doors are actually locked. Here, the status of the locking elements is queried.