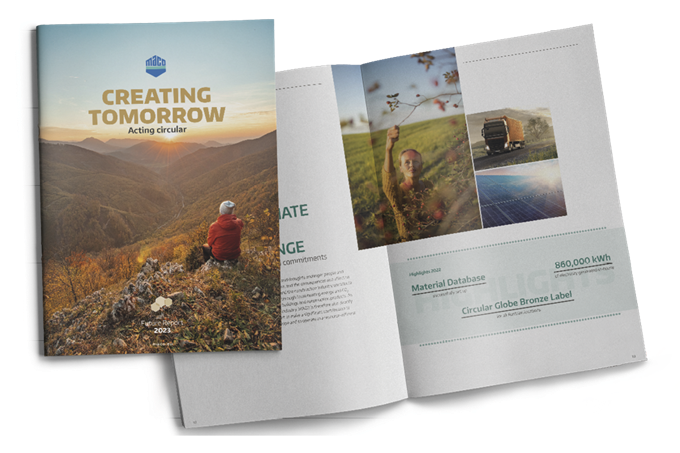 Creating tomorrow.
Acting circular.
Sustainability is firmly embedded in our DNA. In 2022, we took further decisive steps towards a sustainable future. The focus here: the circular economy.
The current Future Report provides a 360-degree panorama of our commitment: In addition to environmental measures and social initiatives, it shows how MACO implements responsible corporate governance. For the first time, we also showcase projects from the subsidiaries.
To the Future Report
2022 Highlights
Where we are already good at
Thinking in cycles
To what extent circular economy can be integrated into our business model or is already part of it? We have addressed this at an organisational level in 2022. Now we know where we can start and improve.
3 aspects of sustainability
Our commitment to many projects and initiatives in all areas of the company ic clearly visible. Here's a selection.
Best Practice
We want to act sustainably throughout the Group. Some of the successes of our branches.