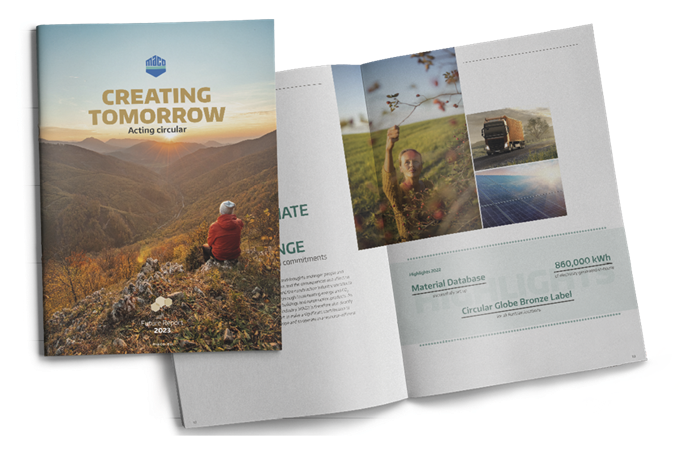 Het creëren van morgen.
Leidend in duurzaamheid.
Hoe gaan we vandaag vorm geven met de zorg voor morgen? Hoe kunnen we onze ecologische voetafdruk voortdurend verkleinen? Wat kunnen we doen voor onze werknemers en onze samenleving? Een overzicht van onze betrokkenheid in duurzaam handelen.
Highlights 2022
Wat we tot nu toe hebben bereikt
Innovatieve duurzaamheidsmanagement
In hoeverre kan circulaire economie geïntegreerd worden in ons businessmodel of maakt er al deel van uit? We hebben dit in 2022 op organisatieniveau aangepakt. Nu weten we waar we kunnen beginnen en verbeteren.
3 Aspecten van duurzaamheid
Onze inzet kan worden ervaren in tal van projecten en initiatieven op verschillende gebieden binnen het bedrijf.
Milieu
De ecologische voetafdruk van de bouwsector is enorm - MACO heeft als bouwleverancier ook een verantwoordelijkheid. Als we willen blijven leven en ondernemen zoals voorheen, moeten we een manier vinden om de economie en onze producten circulair te maken.
Dat betekent ecosystemen beschermen, zo min mogelijk grondstoffen gebruiken en zo effectief mogelijk verwerken. Maar het betekent ook het ontwerpen van producten om zo duurzaam mogelijk te zijn en ze aan het einde van hun levenscyclus te recyclen, zodat ze in een gelijkwaardige vorm kunnen worden teruggebracht naar de materiaalstroom. MACO heeft hiervoor in 2022 veel projecten geïnitieerd. Wil je een beetje inzicht?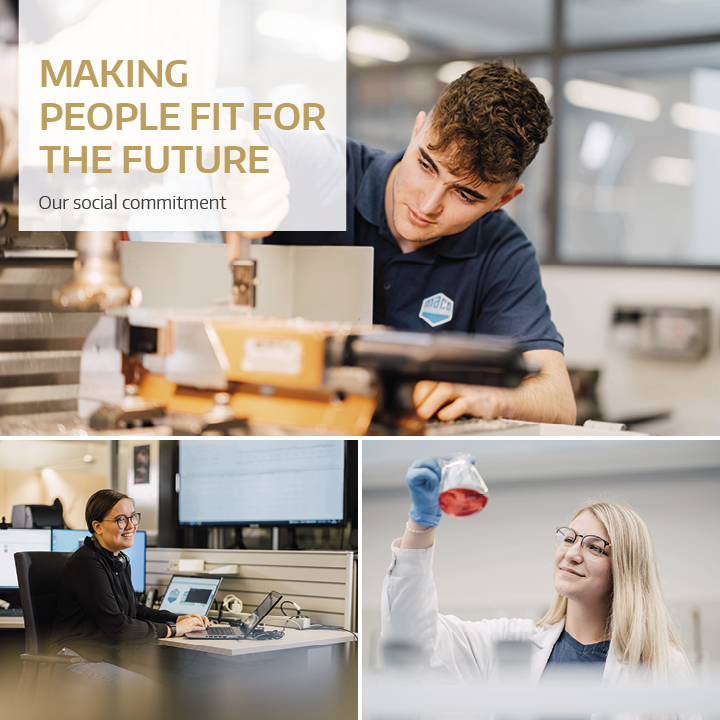 Sociaal
De kennis en vaardigheden van onze werknemers zijn de sleutel tot een duurzame toekomst. Hun medewerking is nodig om onze ambitieuze doelstellingen te bereiken, vooral op het gebied van duurzaamheid. Als deskundigen zijn zij het beste in het optimaliseren van processen en producten.
Daarom creëren wij een omgeving die voorbereid is op toekomstige veranderingen en mogelijkheden biedt tot ontwikkeling. Wij betrekken onze werknemers bij de ontwikkeling van het bedrijf en investeren meer dan ooit in onderwijs en opleiding. Onze inspanningen op het gebied van diversiteit worden vegroot en we nemen maatregelen op het gebied van gezondheid en veiligheid op het werk.
Economie
Verandering is de enige constante. Ook bij MACO waren er de laatste 75 jaar van de bedrijfsgeschiedenis voortdurend veranderingen. MACO is zich ervan bewust dat ondernemingen die op veranderingen reageren een sterk concurrentievoordeel hebben.
Het integreren van de eisen van de markt of het initiëren van veranderingen, het heroverwegen en aanpassen van onze eigen structuren, het in een vroeg stadium onderkennen van risico's en deze als kansen benutten, dat is hoe MACO zijn toekomstige levensvatbaarheid zal blijven veiligstellen. Een verscheidenheid van projecten ondersteunt ons daarbij.
Best Practice
Wij willen in de hele Groep duurzaam handelen. Enkele successen van onze vestigingen.