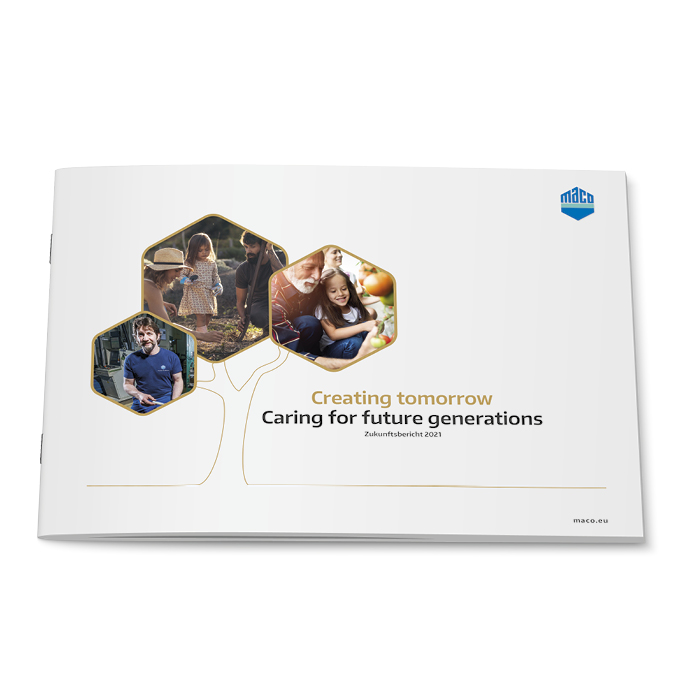 Creating tomorrow.
Caring for future generations.
We shape the world in which our children will live – we have been aware of this responsibility for society and the environment as a family business since the beginning of our business. Sustainable action is an important part of our company policy. Not for nothing is sustainability one of our three core company values!
In our recently published Future Report, our engagement is clearly visible in numerous measures, which are implemented in all our company areas and have positive effects on the entire value chain.
Our engagement in figures
Where we are already good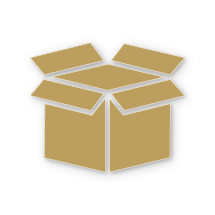 -10 %
less packaging material compared to 2016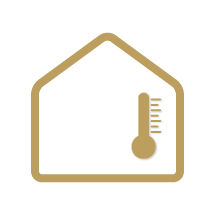 -10 %
Thermic energy saved since 2016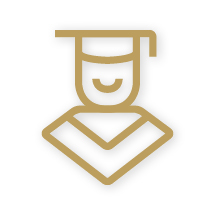 130 hrs
Further education completed in 2020 by MACO training participants, on average per year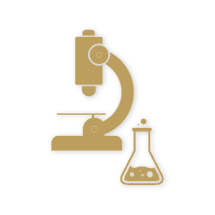 -25 %
Relative use of sealing chemistry since 2017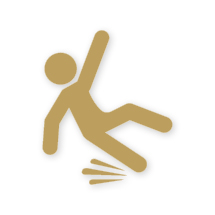 -33 %
fewer workplace accidents compared to 2019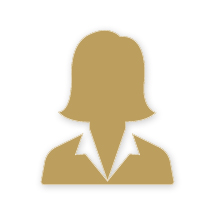 50 %
Of Top Management are female
2021 in focus
Innovative sustainability management
As an industry leader, sustainability aspects are always at the forefront of our thinking. Whether it's in our products, our production processes or our employees. We want to continue to live up to our pioneering role in the future - 2021 is therefore fully dedicated to sustainability with many projects already in the pipeline.