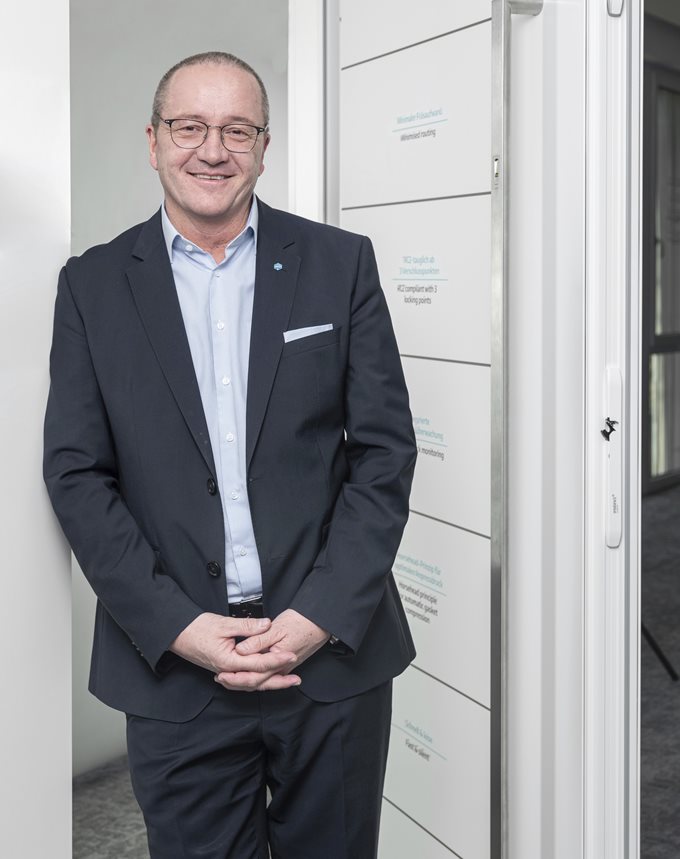 "In Autumn, with great anticipation, we communicated our participation at Fensterbau Frontale 2022. Unfortunately, information about the new "Omicron" virus mutation has fundamentally changed the starting position for this trade fair. This is why we have now decided with a heavy heart to reconsider our participation in Nuremberg", regrets Michael Weigand, Managing Director Sales & Marketing MACO Group. The reason for this is health protection - "The infection forecasts are bleak and we want to ensure the safety of our customers, partners and employees - as already emphasised during our participation announcement." It was also becoming clear in discussions that numerous customers would refrain from visiting Nuremberg. The new date in July doesn't either change that decision.
The "Trade Fair" Concept
For us, the replacement program is by no means a departure from our "Trade Fair" concept. Guido Felix, Head of Group Management says: "We really hope that we can be present again at the Fensterbau Frontale in 2024." The atmosphere in Nuremberg is unique and the personal contact with customers and prospects is invaluable.
Presentation of new developments
Now, a replacement program for the trade-fair appearance is being working on: "Our team is already working flat out to surprise our partners in another way. We are currently exploring the possibilities, as safety is and remains the most important thing for us", emphasises Weigand. "We will inform our customers fully as soon as all the details are confirmed." It's certain however, that our numerous innovations will be at centre stage. These include, among others, the Instinct by MACO door lock revolution.
Highlight: Instinct by MACO
Unspoilt Views - Our large surface solutions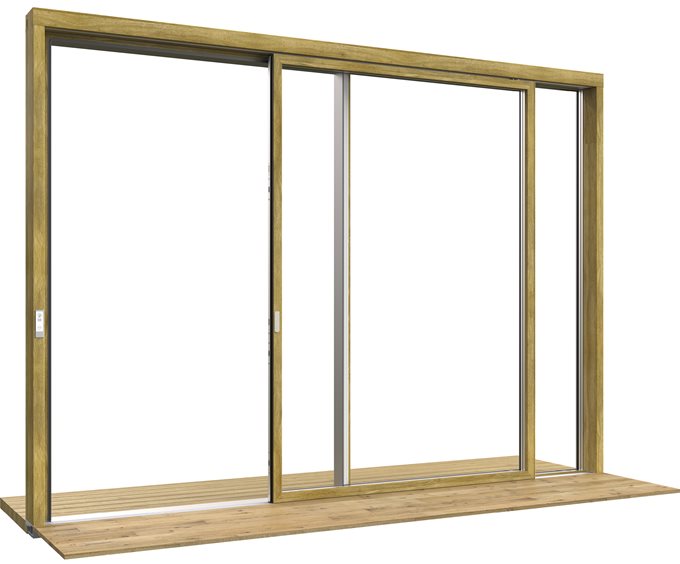 InfinityView - The Lift & Slide Revolution
The MACO InfinityView, timber on the inside and aluminium on the outside, is our revolutionary lift&slide system for the premium sector. It delivers limitless views, with only 5 centimetres of sash frame width and is totally barrier-free. The secret to this clever system construction is the glass-fibre reinforced plastic core, which also enables timber elements with up to 10 m2 of glass surface to be realised. InfinityView is available with manual or motorised control, passive house-ready and secure according to Resistance Class 2.
Additionally, we supply you with made to measure sash frames, all drilling and routing included. The full system concept is rounded off with the additional services, which include, for example, licenses for burglary prevention or our support with the initial attack.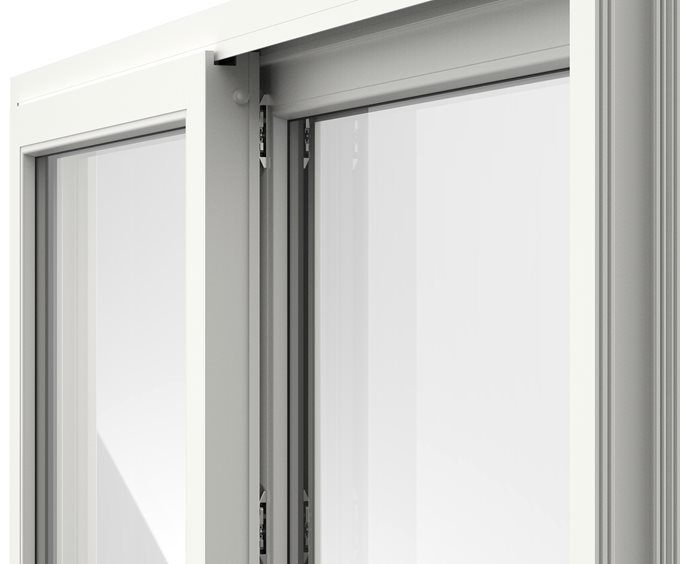 MOVE - Series production made easy
Our brand new MOVE sliding system boasts outstanding properties for series production. MOVE guarantees absolute joint tightness thanks to the positive control that presses against the frame. It is a cost-effective alternative to lift&slide doors as well as an easy-to-use option for slide&tilt systems.
MOVE is characterised by the low operational effort required. In addition, the easy handling avoids incorrect operation and any resulting damage. Easy assembly is also a bonus, with both the turn&tilt hardware and the slide hardware able to be installed with standard tools. Another advantage is the high tolerance of up to +/- 5 mm.
Superficial? Multi-layered!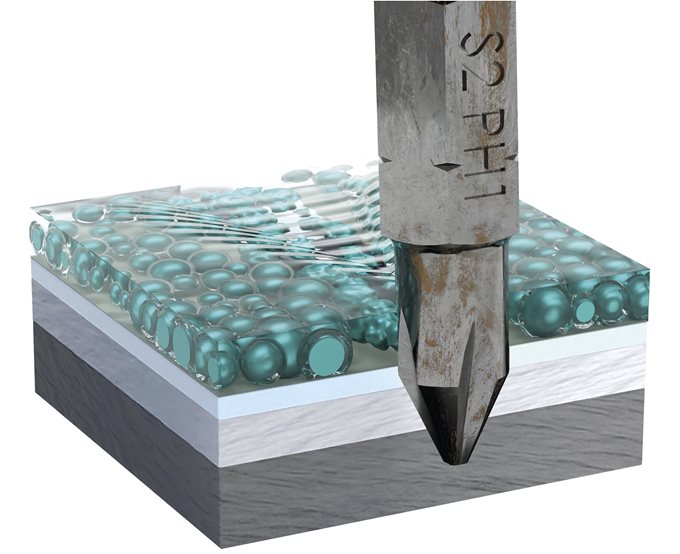 Unmatched robustness - unique in the world!
We are experts in corrosion protection. Years of experience, extensive know-how and the desire to perfect our products has led to our latest surface highlight - the MACO Evo effect.
In creating this, we have used nature's own idea where human skin recognises small injuries and heals them independently. We have transferred this intelligence to our products. The result is a world-class surface - curtain up on our Silverlook-Evo!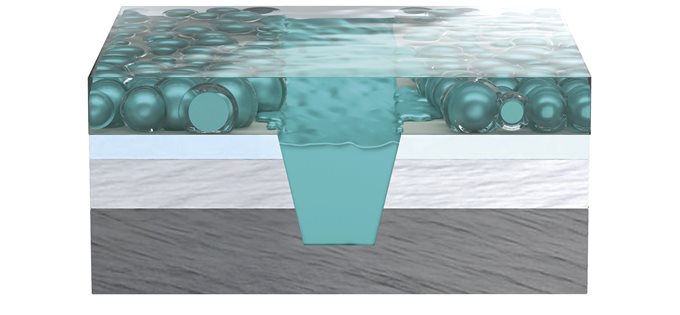 The MACO Evo effect
A surface that lubricates and heals itself. Sounds futuristic? At MACO, this is already the present. The method responsible for this is called tribological sealing.
The nanocapsules integrated in the sealing serve as containers for lubricants and anti-corrosion substances. Under mechanical stress, these capsules burst and the contained substances lubricate the surface. They heal damage by refilling and sealing scratches caused during assembly, even before rust can develop. Curious?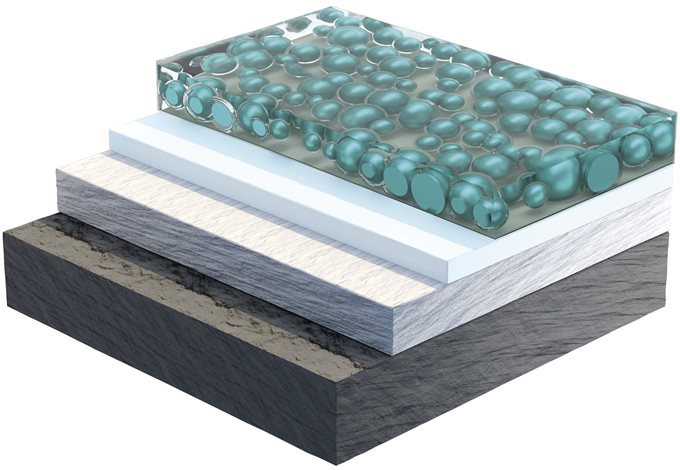 Silverlook-Evo - Uniquely good as standard
At MACO you can expect absolute premium features already in our standard version. Higher operating comfort goes hand-in-hand with the best corrosion protection and increased service life. This is the result of an optimally matched layer construction of zinc coating, passivation and sealing.
Thanks to the unchanged look, you benefit from a very easy conversion to improved surface characteristics. The MACO Evo effect with self-lubrication and self-healing is the icing on the cake.
Innovations around the window
Fensterbau Frontale 2020
What can the future of windows, doors and sliding elements look like? We demonstrated this at Frontale 2018. We have consistently pursued the path towards "smart building components", and many of our creations are now ready for the market.
Experience our ground-breaking product innovations and creative concepts that are revolutionising the industry.