Depending on the operation, one window or door is subjected to more stress than others. Resistant surfaces ensure that aesthetics and function are permanently maintained. With the right coating, fittings remain corrosion-resistant and smooth-running in the long term.
MACO, with its seven surface processes, currently offers the widest range of in-house production in the industry: These include the premium surface Tricoat, powder coating, anodising, wet painting, vacuum vapourising and plastic coating. A new generation in surface technology is heralded by our standard finish Silverlook-Evo and the premium surface Tricoat-Evo, which are based on the "Evo effect" which is totally unique in the industry. Available exclusively from MACO!
A surface with self-healing power? This is the MACO Evo effect. As with human skin, which heals injuries itself, nanocapsules incorporated into the surface act as a reservoir for lubricants and anti-corrosion substances.
If the surface is damaged during fitting assembly (e.g. by the cordless screwdriver), the substances contained in nanocapsules leak out and fill the scratches again – even before rust can develop. Or lubricate the surface under mechanical stress. This is unique in the industry.
With this new generation and evolution in surface technology for the protection of fittings, we give you a further competitive advantage for your products.
MACO Surface Protection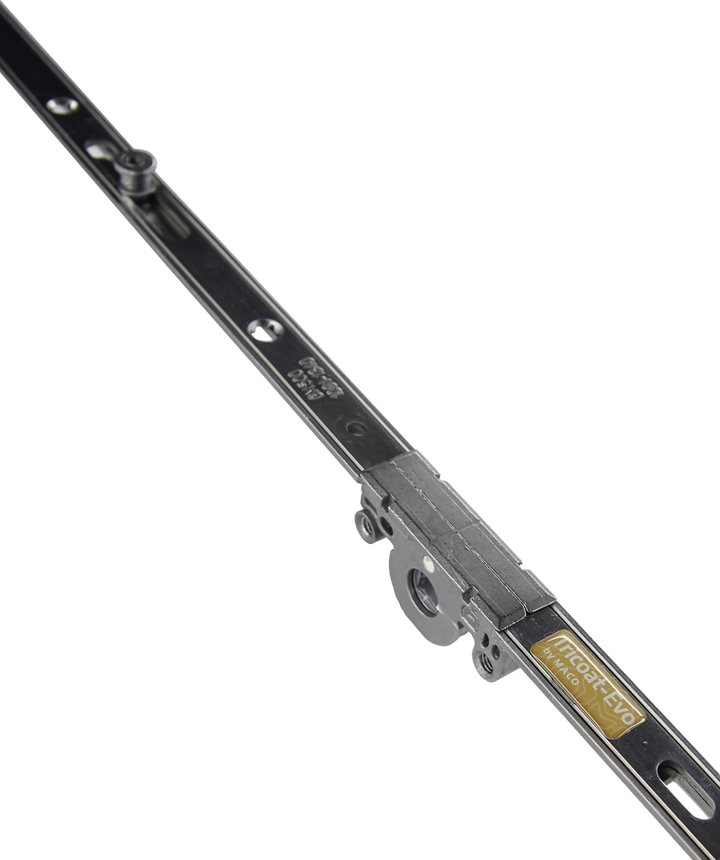 Premium surface Protection for extremes
High performing surface protection in keeping with an elegant appearance: Tricoat-Evo. Four layers, including a duplex layer with 500 to 600 HV according to Vickers, provide great protection at friction points. This makes Tricoat-Evo three times harder than steel and results in extremely high abrasion resistance.
The multi-layer system also prevents rust from eating through. This particularly protects fittings in harsh areas of application, e.g. B. near the coast, polluted areas or acidic wood. MACO confirms this with a 15-year surface guarantee.
Ease of use: Due to the low layer thickness and the new self-lubrication, the fittings are also much smoother than before. The high-quality stainless steel look brings new design differentiation options for fabricators into play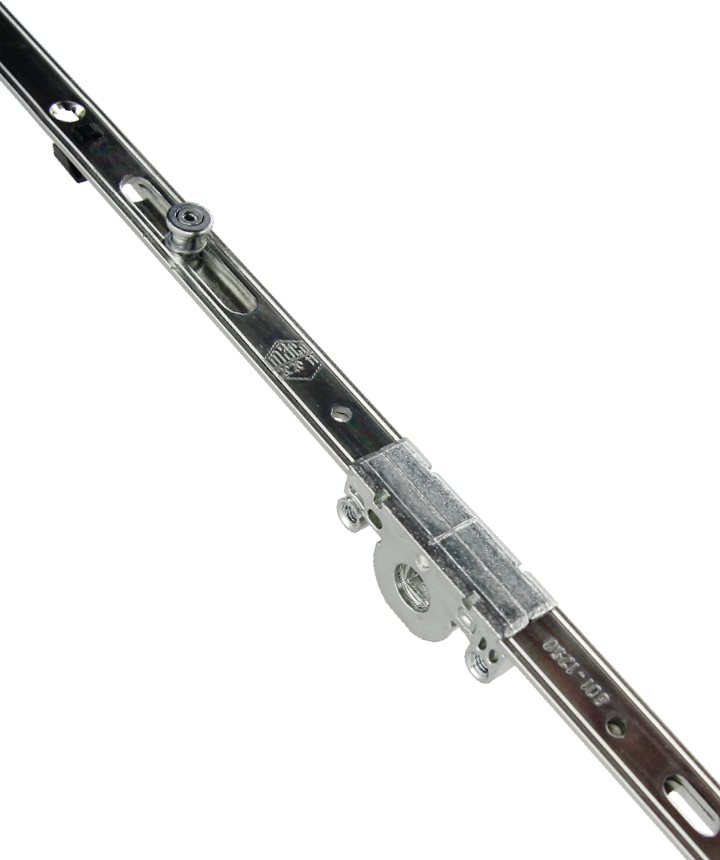 Uniquely good as standard
Silverlook-Evo comes from our decades of experience in in-house galvanizing, now paired with tribological sealing. The steel or zamak fittings are galvanized, passivated and sealed with a layer of nanocapsules. This offers protection and an elegant look in equal measure.
The clever combination of different layers not only increases service life and corrosion resistance. The end customer benefits above all from the smooth operation. The MACO Evo effect with self-lubrication and self-healing is the icing on the cake.
Your advantage as a processor: Thanks to the unchanged appearance compared to the previous silver-look surface protection, the changeover is extremely easy. The now reduced grease points also ensure clean working.
Optimum corrosion protection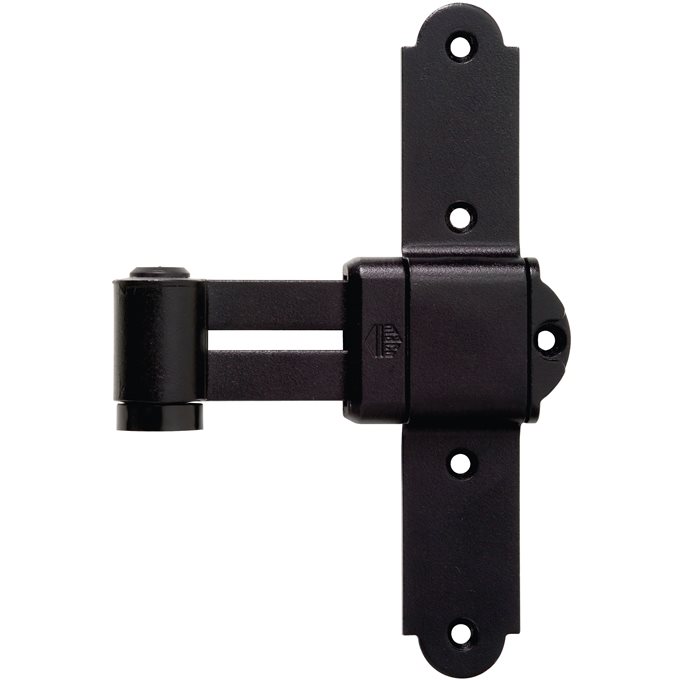 PREMIUM-PLUS
The PREMIUM-PLUS surface finish offers maximum rust protection for our RUSTICO shutter hardware, as verified by external testing. The finely textured surface combines all mechanical properties in one. It is rust-resistant, scratch-proof and water and stain resistant. Even years of sunshine cannot harm the surface. PREMIUM-PLUS is generally applied to all MACO shutter hardware, and completed by specially coated screws. From the delivery date 1st January 2013, you will receive a 10-year guarantee on the PREMIUM-PLUS surface. PREMIUM-PLUS is available in deep black (RAL 9005), signal grey (RAL 7004) and traffic white (RAL 9016).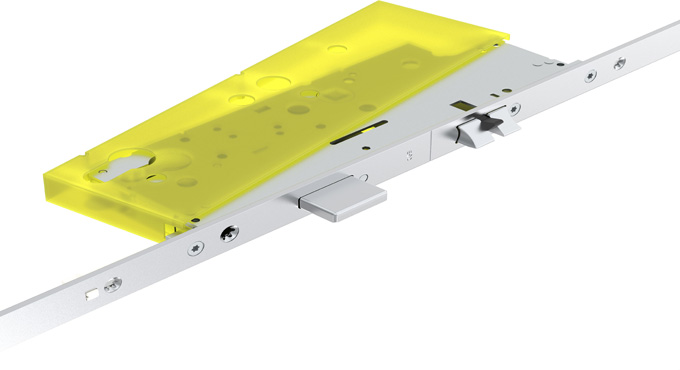 VCI protective sleeves
Maximum corrosion protection for door locks
There is a new form of corrosion protection for the use of door locks in acidic woods. So-called VCI protective sleeves are inserted over the lock boxes and release their anti-corrosive agents, which cover the metal surface like a molecular protective skin. This prevents direct contact between metal and moisture, and protects the lock from extreme conditions or acidic woods such as Oak or Accoya®. With this VCI technology for lock boxes, we supplement the Tricoat-Evo high-quality surface protection for the visible parts such as face plate and locking elements. An unbeatable package for functional life over many years and protects the lock cases right down to the last corner.
Questions and answers
about surface finishes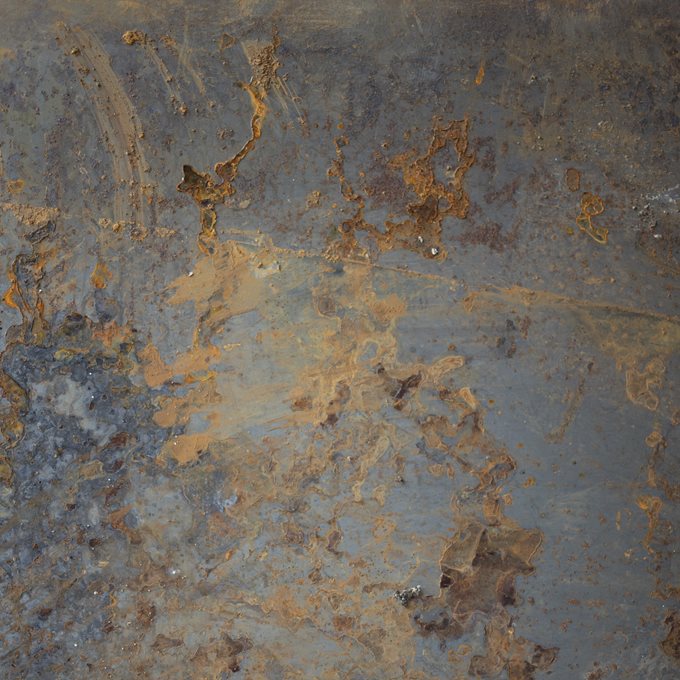 What is corrosion?
Corrosion is a process in which metallic materials are attacked and destroyed by chemical or electrochemical reactions. This means that the hardware would rust without corrosion protection. It is triggered by substances in the environment, for example in salty sea air, in oak wood containing tannic acid, in aggressive cleaning agents and even in builder's dust.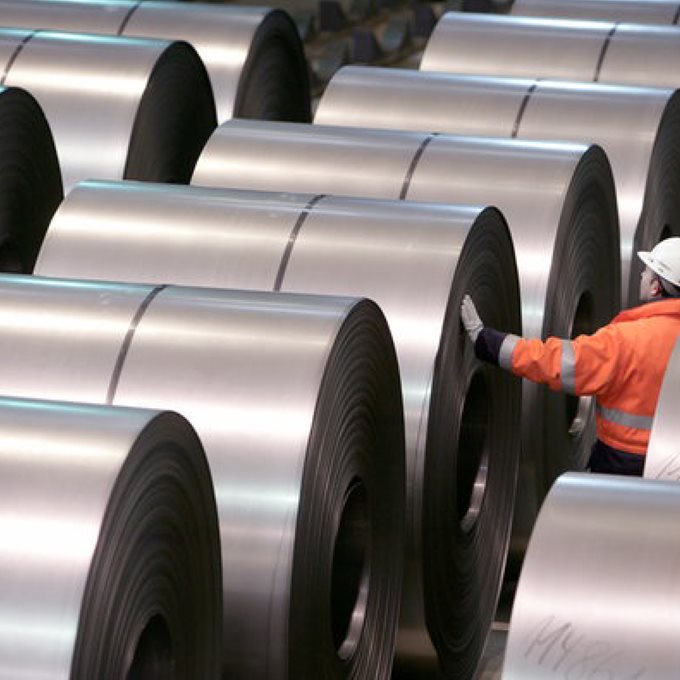 Materials processed by MACO
We use steel, ZAMAK, aluminium and PVC in the production of hardware. The final surface treatment defines the appearance of the hardware components in terms of colour and surface texture. The hardware is reliably protected against corrosion.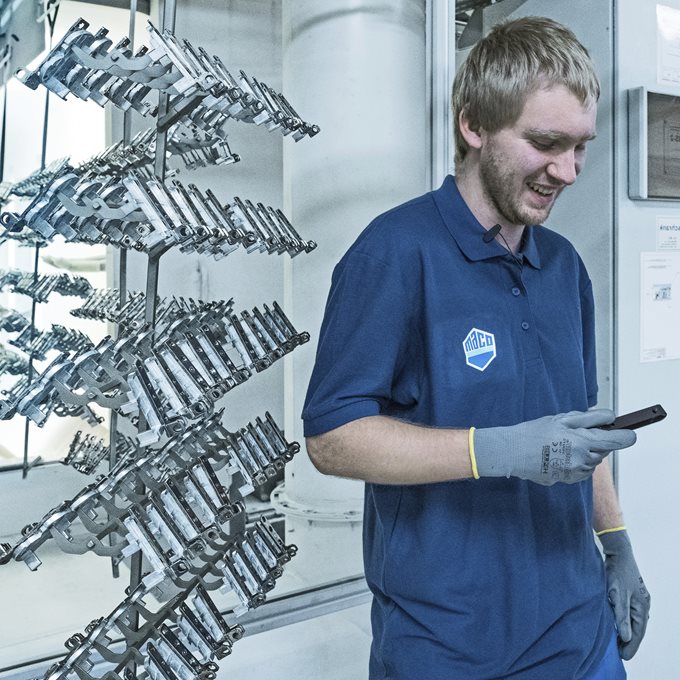 Surface processing technologies
In our in-house production we use seven different surface processing technologies: TRICOAT-PLUS, silver-look (electro-plating), RUSTICO-PREMIUM-PLUS (powder coating), anodizing, wet varnishing, vacuum deposition and PVC coating.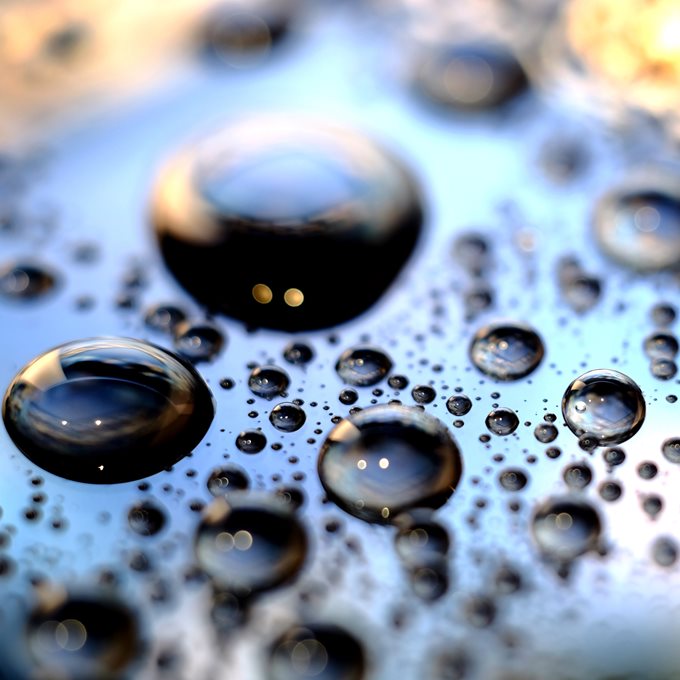 Why do I need surface protection?
The coating protects the base material against environmental impacts and signs of wear, offers decorative design options and improves technical properties such as slip and wear characteristics.