Range of options for front doors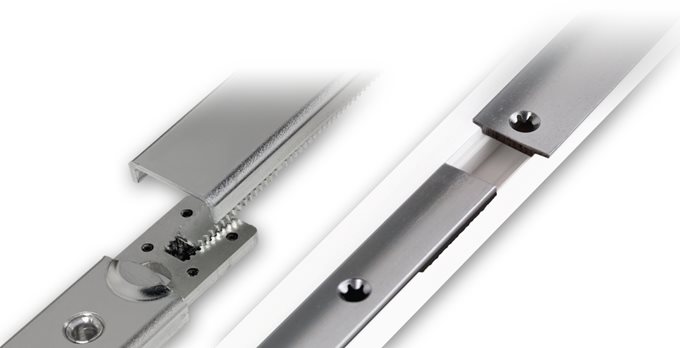 Faceplates
Door locks and accessories with 6x24x6 U-faceplate enable the finishing of PVC profiles without Eurogroove or conventional aluminium systems in a unique PROTECT MODULE system. No matter how high or low the front door or apartment entrance door is. 16 mm flat faceplate with 24 mm look: the top-hat faceplate can accommodate dimensional deviations in the routing. Besides the striking appearance, the "overlapping" top hat faceplate prevents any dirt deposits in the conventional gaps between the faceplate and the Eurogroove routing. The door element is stylishly enhanced by the solid 24 mm look.
Striker plates & single piece door strikers
The full range of striker plates can be used for all PROTECT locking variants in PVC, timber and aluminium systems. It is used for single-sash and 2-sashed doors. The striker plates feature a solid steel plate in the area of the locking element and simple, convenient gasket compression adjustment. The multiple fastenings for the striker plates are integrated directly into the sturdy frame profile. A wide variety of striker plate series are available for individual use. The burglar-resistant single piece door striker fastens all strikers for the corresponding number of interlocks firmly onto one U-profile. It is easily positioned to match the height of the handle. Compared to the individual installation of several striker plates, they save processing time. They prevent incorrect positioning and make for streamlined logistics and storage. They also make it more difficult to position burglar's tools.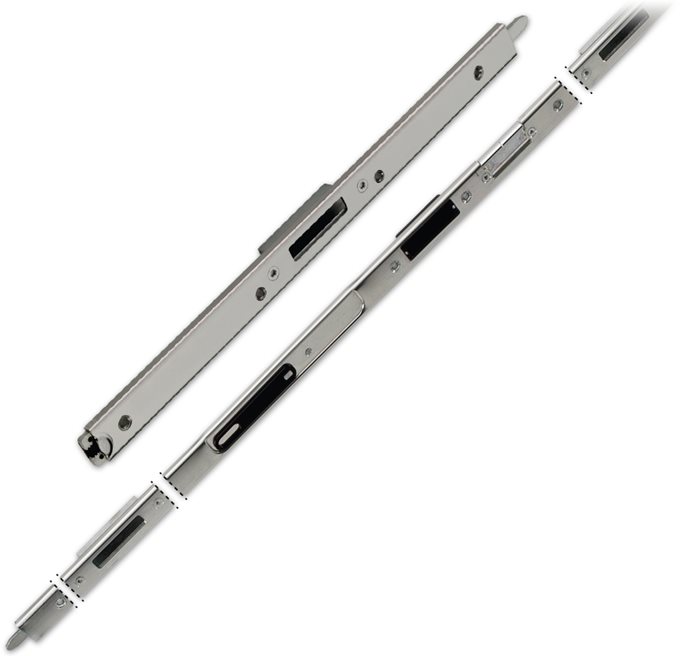 French casement drive gear & finger-operated door shootbolts
For 2-sashed front doors: the French casement drive gear be used on a variety of interlocking systems. Depending on the type of door lock, sash rebate heights of 2040 mm to 2815 mm can be bridged by means of drive gears and end pieces. The French casement drive-gear is used for a variety of PVC profiles. For installation, the inactive leaf must provide enough space for the 28-mm wide U-profile. The packers matched to the relevant profile type make sure that the French casement drive-gear has an optimal hold. The packers make a significant contribution towards burglar resistance. Similarly, a rebate depth routing of 28 mm is required for timber. Finger-operated door shootbolts are an another solution for 2-sashed front doors and a traditional alternative to French casement drive gear. They are also very easy to position. The finger-operated door shootbolts are available for the entire range from PVC to aluminium and timber (4 or 12 air gap). Special finger-operated door shootbolts are available for PVC profiles with centre seal.