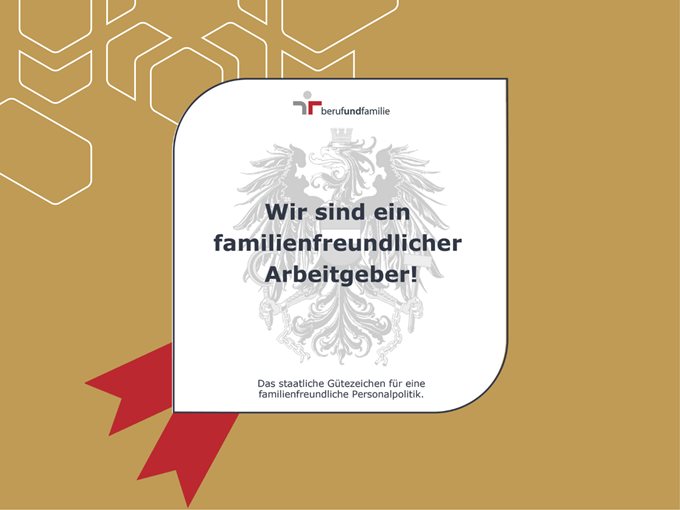 "Career and Family" official seal of quality
At the beginning of March 2022, MACO received the state seal of quality "Career and Family". We are one of only a few industrial companies in Austria that have been awarded this certificate. It demonstrates our outstanding commitment to reconciling work and family life.
"As a family business, the compatibility of family and career is a matter close to our hearts," says Claudia Kopp, Head of Human Resources MACO Group. "That's why we are particularly pleased about this seal of quality." The award was preceded by a multi-year audit process, which was accompanied by Familie & Beruf Management GmbH, where extensive cross-site guidelines were developed. This means MACO not only kept an eye on childcare, but also on other phases of life."Caring for relatives or longer training, for example, can also challenge the compatibility of work and family," emphasises Kopp.