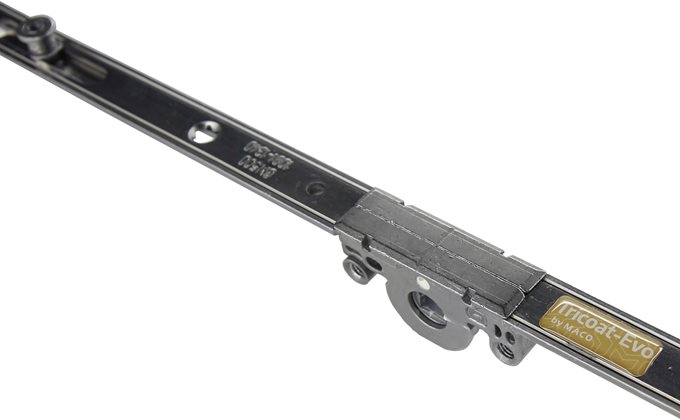 Tricoat-Evo
New premium surface for extreme applications
Uniquely robust. Unrivalled corrosion resistance. Self-healing and smooth-running. Tricoat-Evo is the revolution in surface technology. The high-tech finish combines a high-quality galvanic coating with a tribological seal. This ensures exceptional hardness and unique resistance. And makes the new development the ideal surface finish for fittings that are used in extreme environments: such as coastal regions, saunas & spas, indoor swimming pools, food and animal breeding operations or acidic woods.
read more
Self-healing rust resistance
The MACO Evo effect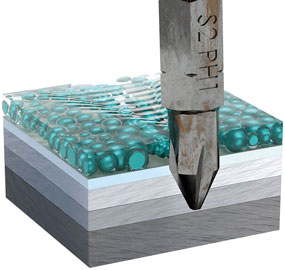 Self-healing
If the surface is damaged, for example during hardware fitting by a cordless drill ...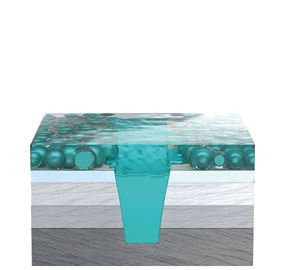 Self-lubrication
... the substances contained in the nanocapsules repair the resulting scratches and restore corrosion protection. In addition, lubricants are released.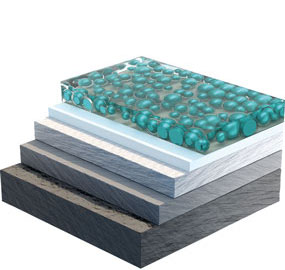 Smooth operation
Thanks to low layer thicknesses, little friction and self-lubrication, the hardware parts remain smooth-running. Operation becomes child's play.