Disover eTronic
Seamless Connectivity for Peace of Mind Security
White Cube
Your Smart Home Brain
Ready to go, the Homee starter cube not only acts as the brain of your smart home but also your secure data security cube. This means all your data and smart home power is physically based keeping it safer off line completely. Opening a world of capabilities that all can be simply and fully customisable controlled via the Homee App. Simply download the app from either the Apple or Google Play store on your smart device and open the only app you'll ever need to have a control panel for your entire smart home.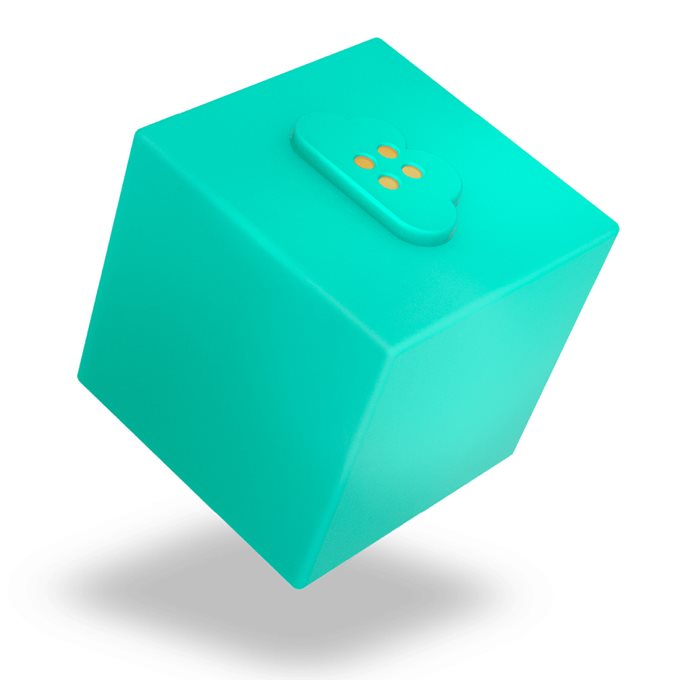 Mint Cube
Your Gateway To Smart
The Mint Cube is your gateway to enable your windows and doors to connect with all your eTronic smart home devices and operations. From your alarm systems, Alexa's, Google home, heating and lighting the solution allows you to easily create a truly connected smart home with ease and comfort*. The Homee System is all inclusive meaning your smart home will continually be updated with features and benefits free of charge for the lifetime of your smart home.
*Note* : Additional devices may be required such as smart radiator valves and compatible home security systems are needed to achieve the examples set out. Integrating your smart speaker system such as Alexa with Homee is easily achieved with no additional devices.
Your Smart Solution Highlights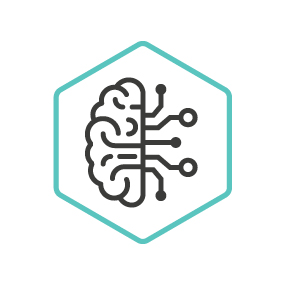 Complete Connectivity
Integrate semlesly with other smart devices across your home enabling a truly smart home solution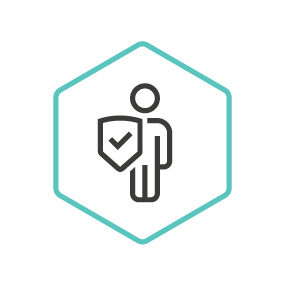 Lifetime Updates
Zero Monthly Costs with Free Lifetime Updates. That's right your Homee smart solution has no addiotnal or ongoing costs and you will always recieve the latest updates, for life.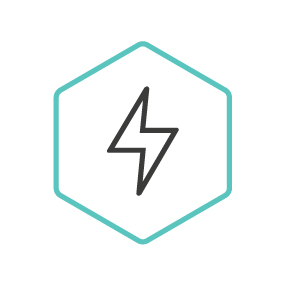 Wireless Sensors
Your sensors are totaly wireless and come with a impressive 5 year battery life which can easily be replaced.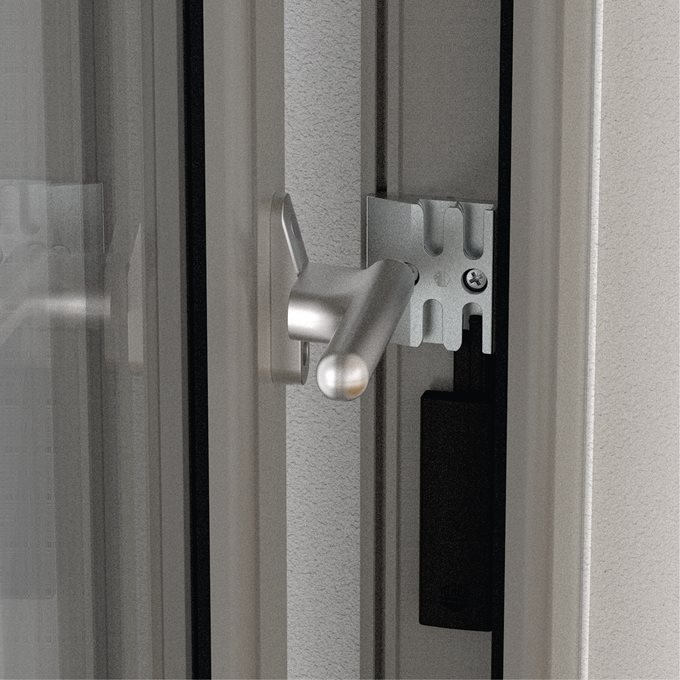 eTronic Sensor
A Closer Look
The eTronic Sensor can be fitted simply and easily anytime to a window with MACO hardware. Boasting a impressive 5 year battery life that can easily be replaced ensuring your sensors can last the lifetime of your widows. You can eTronic window sensors to all types of window materials including PVCu, Timber & Aluminium enabling you to intergrate any window of your choice into your smart home.
Retrofit
The eTronic sensor solution from us here at MACO is unqiue not only in its smart home capabilities but it also enabled you to make windows old and new, smart! Any window that has been fitted with MACO hardware you are able to fit the eTronic Sensor into. For more information contact us at enquiry@macouk.net and we will be able to help you in your journey to a smarter home.
Custom It Your Way
Your Homee App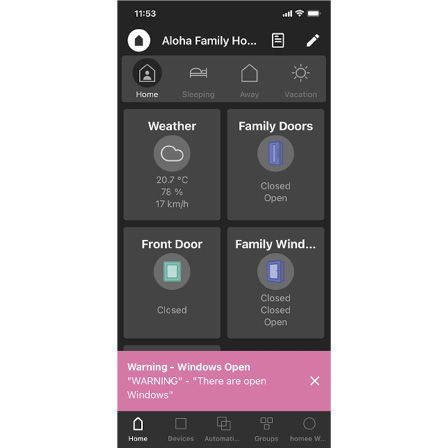 Bespoke Instant Push Notifications
Not only can you create your own bespoke notifications meaning you get alrted to what matters to you but they instnat too meaning you never miss whats important to you.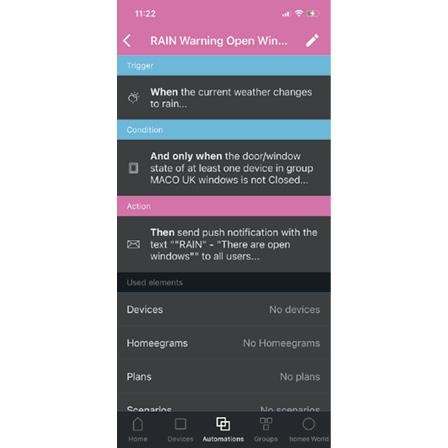 Homeegramms
Customise your app dashboard your way enabling you to create the view, style and features that matter most to you.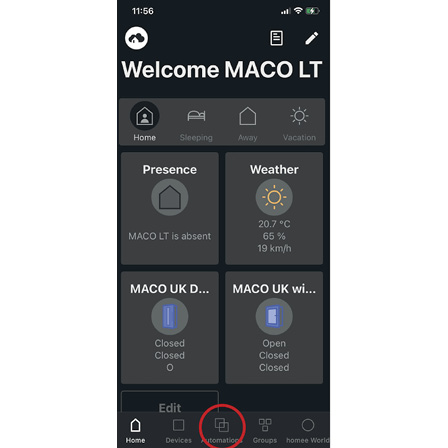 One App, One Smart Home
The Homee app along with your cubes allows you to bring all elements of your smart home within one place
Interested
Start your journey today
Use the form below if your a Fabricator, Installer or a homeowner and we will be delighted to help you create your perfect smart home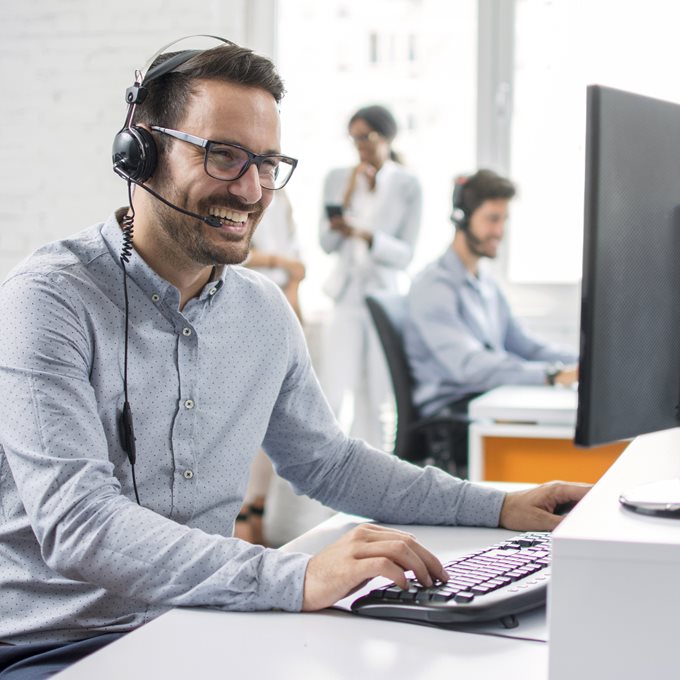 Help & Support
Below in the downloads section of this page you will find a a range of help sheets designed to take you step by step through every stage of your Homee smart solution. From creating your Homee account and connecting your windows/doors to troubleshooting should you encounter any issues.
Here you will also find the brochure that we supply your local installer with regarding the Homee solution. If you would like to know more and add smart sensors to your home ask your local door and window installer or e-mail us at enquiry@macouk.net
Downloads
Integration instruction manuals