Reputable and expert advice ensures the mutual success of partnerships. Our advice is centred on the sustainable growth of our customers. We encourage customer dialogue. We develop solutions for and together with you - our customers, that enable us both to excel in the market and that can be individually adjusted to suit your infrastructure and production options.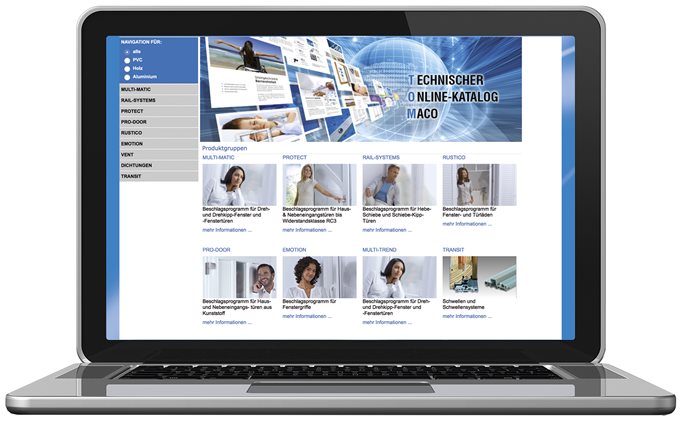 MACO technical online catalogue
Ähneln Baubeschlagkataloge eher einem dunklen, undurchsichtigen Wald, ist es an der Zeit, TOM auszuprobieren: den Technischen Onlinekatalog MACO. TOM ist eine interaktive Plattform mit Artikeltabellen, Datenblättern, Zeichnungen, klickbaren Beschlagzusammenstellungen und Preisanzeige (marktabhängig). Als i-Tüpfelchen können Sie die gewünschten Artikel direkt über die Bestellplattform ordern.
read more