Salzburg headquarters
MACO's headquarters in Salzburg is home to the central management departments and the main production. This includes, among other departments, development, product management, procurement, quality assurance, finance and marketing. A pre-requisite for achieving the high level of 98% in-house production is the in-house special machine construction. Additionally, we should highlight the Salzburg training workshop which is equipped with the most modern technology.
Additional plants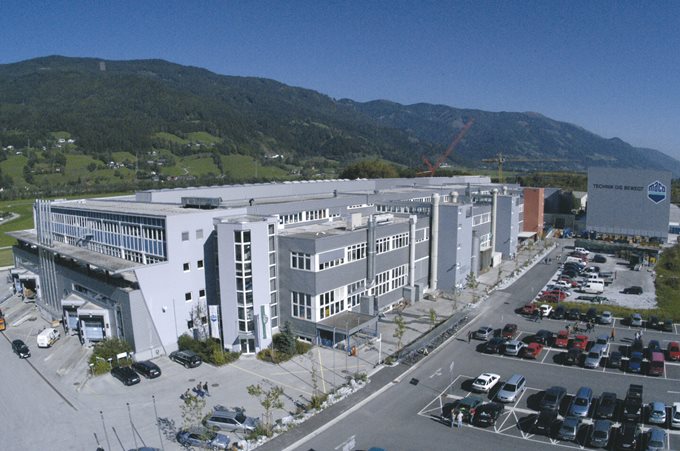 Trieben production plant
The production plant was constructed according to the state-of-the-art and has been continually expanded since it opened in 1994. The majority of the MACO product range is manufactured here. The production range essentially covers turn-only and turn&tilt hardware, window handles and English espagnolettes. The plant benefits from the latest workstations, set-up based on ergonomic principles, and environmentally friendly systems. Key elements include in-house tool and special machine construction. The plant features a modern logistics centre with a fully-automatic central warehouse with space for over 30,000 pallets. All subsidiaries and partners in overseas markets are supplied via this central warehouse. For this reason, Trieben is the logistics hub for the MACO Group.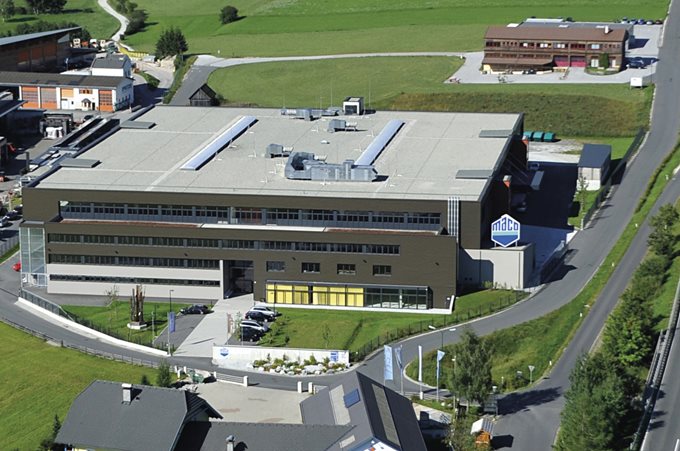 Mauterndorf production plant
The MACO Baubeschlag Produktions & Betriebs GmbH in Mauterndorf, approx. 100 km south of the city of Salzburg, represents an investment in the future, which will continue to ensure Austrian product quality. Multipoint locks have been manufactured there since January 2010. With this investment in the main product group PROTECT door locks, MACO ranks as one of the leading lock manufacturers in Europe.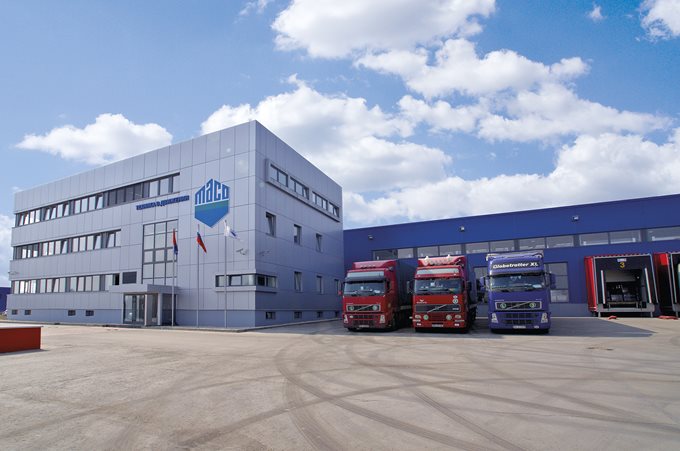 Kaluga assembly plant
​The assembly plant in Kaluga (Russia) opened in 2010 and in 2017 the location was further expanded. There, we assemble half-parts from our Austrian production plants and deliver out to the Russian market from Kaluga.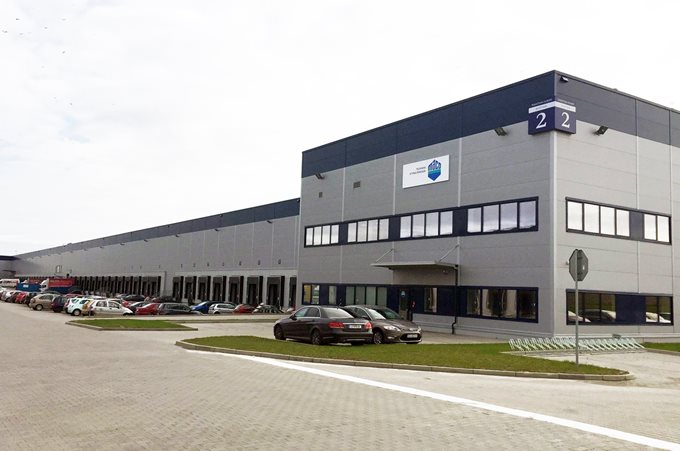 Gliwice assembly plant
​Our Polish assembly plant, which was rebuilt in 2017, is located in Gliwice and is where we assemble half-parts from our Austrian production. This location also includes the central warehouse No.2 which can hold around 7,000 pallets.
Subsidiaries
with warehouses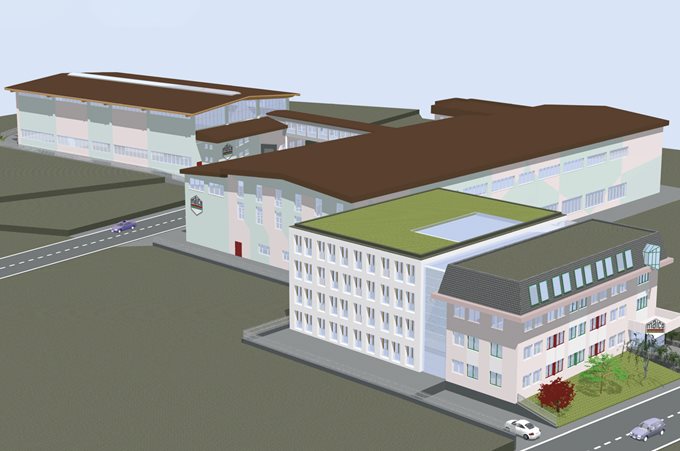 MAICO Italy
This subsidiary, which was founded in 1981, is located in St. Leonhard in the Passeier Valley in South Tyrol. The expansion and modernisation work, which was completed at the end of 2003, has resulted in a modern logistics centre with space for approximately 5500 pallets. MAICO is an Italian market leader. They are also responsible for sales in the markets of Greece, Spain, Portugal and Switzerland and also serve other logistics markets with exports.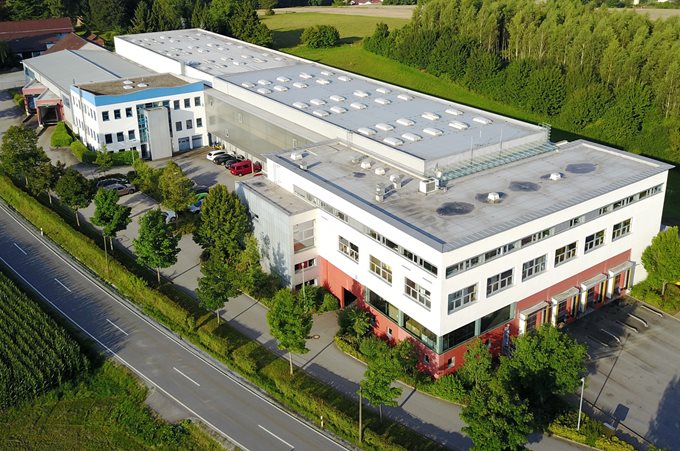 MACO Germany
MACO HAUTAU Deutschland GmbH was founded in 1990. The professional logistics centre located 40 km west of Passau in the Deggendorf district has a high-bay warehouse with space for approximately 10,000 pallets and a fully automatic long part warehouse. In addition to the domestic market of Germany, in which MACO has established a solid position with a good market share, it serves additional logistics markets with exports.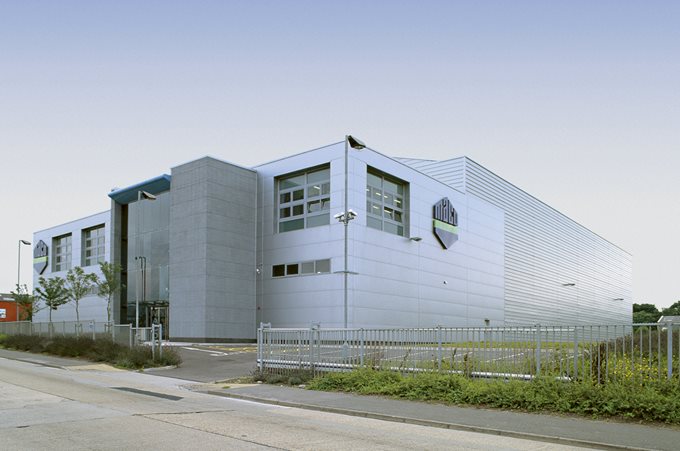 MACO United Kingdom
MACO Door & Window Hardware (U.K.) LTD was founded in 1986 in Dartford, Kent. Today, the subsidiary is located in Sittingbourne, Kent. The hardware, which is developed especially for the British market, is shipped via the logistics centre which offers space for around 5000 pallets. The warehouse guarantees optimum supply for British customers and is one of its key competitive advantages. The prestigious office building is home to test and training rooms, which are used intensively and contribute to the unparalleled success of the subsidiary.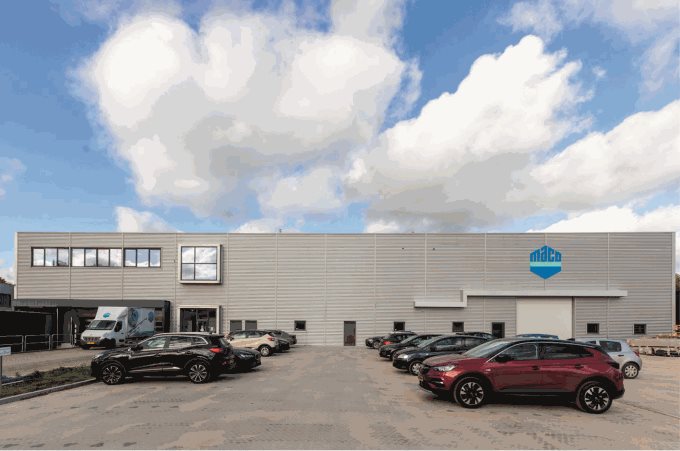 MACO The Netherlands
MACO is the only turn&tilt hardware manufacturer in the building hardware industry that serves the Dutch market with more than one sales office. MACO-Beschläge BV was founded in1986 in Zelhem. The subsidiary has a central warehouse with space for 1500 europallets, its own test rig for preliminary tests for burglary-resistance grade RC 2 on PVC and timber elements, and a prestigious showroom. All this means that customer requirements can be met in a flexible, individual manner with service at the forefront.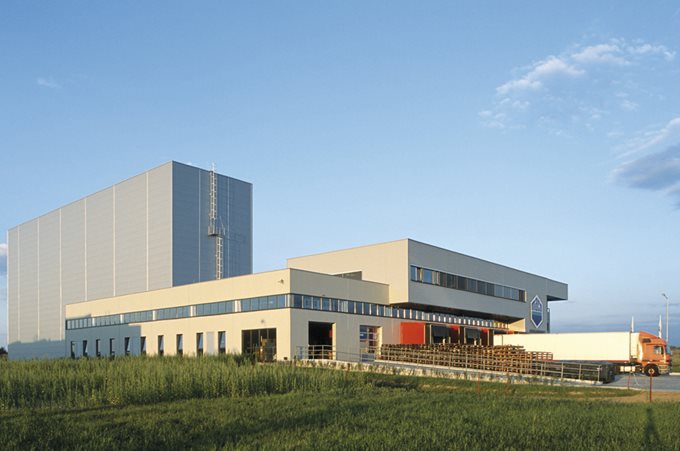 MACO Poland
​MACO Poland was founded in1998. The incredible growth of MACO in this market, the strategic position of Poland as a stepping stone to neighbouring markets and the increased demands on logistics services required significant changes in terms of organisation and processes. With the opening of the fully-automatic high-bay warehouse by MACO Polska Sp z.o.o. in the middle of 2005, the subsidiary now focuses exclusively on providing and optimising logistics services.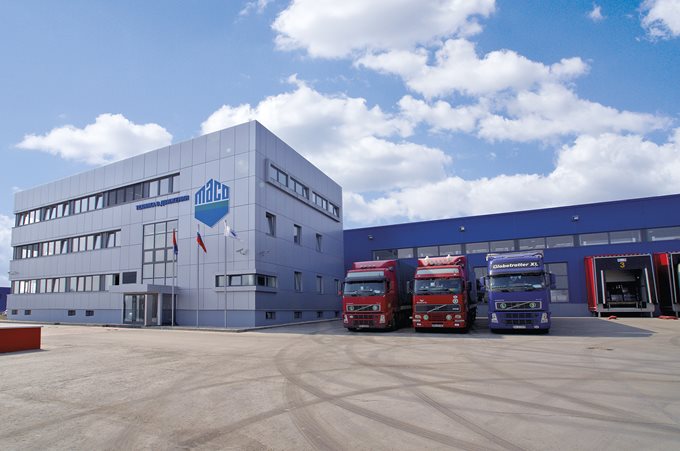 MACO Russia
Kaluga, in the Russian Federation, is home to a production plant. Since the start of 2010, finished and finish-coated semi-finished MACO parts made in Austria have been assembled there, according to MACO's strict quality standards. They are only intended for the Russian market and are distributed via the associated sales subsidiary. The integrated logistics centre ensures timely delivery to Russian customers.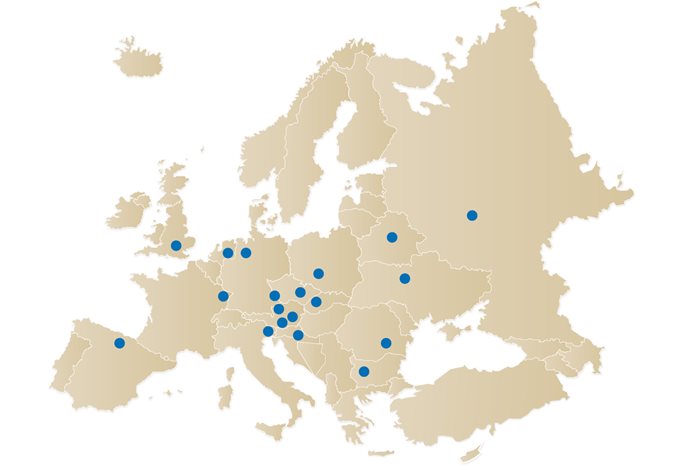 All subsidiaries at a glance
MACO has further sales subsidiaries in Spain, France, Czech Republic, Slovakia, Belarus, Ukraine, Romania, Bulgaria, Croatia and Brazil.