Does the seal matter when a window has triple glazing, a reinforced profile and many locking points? Yes, because the right seal provides the finishing touch - the perfect seal with a long-term effect for energy savings, sound insulation and well-being.
As the architects of seals, MACO has decades of experience in development and knows how they must be designed to fit perfectly into windows and doors. Here, you get the largest selection of materials from silicone, EPDM, TPE and PVC - each in foamed and compact versions and suitable for every application.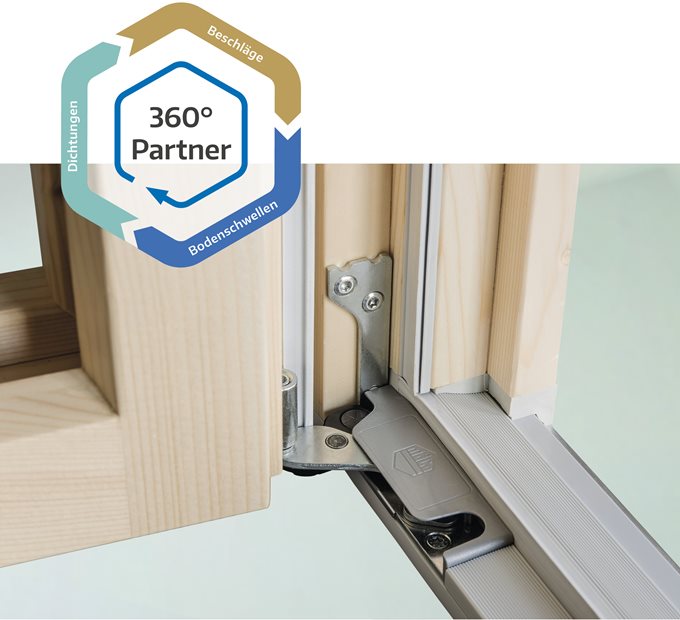 Seals in a system
Do you know why our weatherseals are so airtight and comfortable? Because at Maco we design them together with hardware and thresholds. Weatherseals, hardware, threshold: a proven system of synergy that becomes the ideal solution for your doors and windows.
Know-how
D​ifferent materials with different densities, extruded together in a complex geometry designed to close doors and windows perfectly...
Maco weatherseals are little technological giants. With a considerable experience in research and development, the use of quality materials, cutting-edge manufacturing processes and computer simulations on how the weatherseals will behave during compression, we can find the perfect combination of material shapes and features.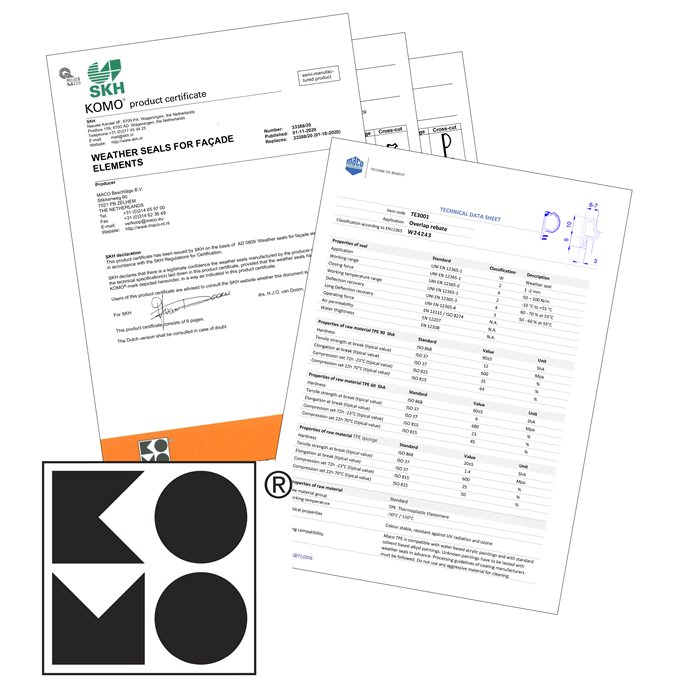 Certified Quality
How do you distinguish better from good? How can quality be compared?
Quite simply - with the EN 12365 standard for weatherseal profiles on windows and doors. It offers values that can be used to compare the longevity of weatherseals – the long-term resilience. Simple and safe.
But we strive for more! MACO weatherseals are also continuously checked by an independent institute. This results in the KOMO certification, which certifies our weatherseals for outstanding quality.
This is quality that can be proven. Or in other words, this is quality, in black and white.
MACO weatherseals for ...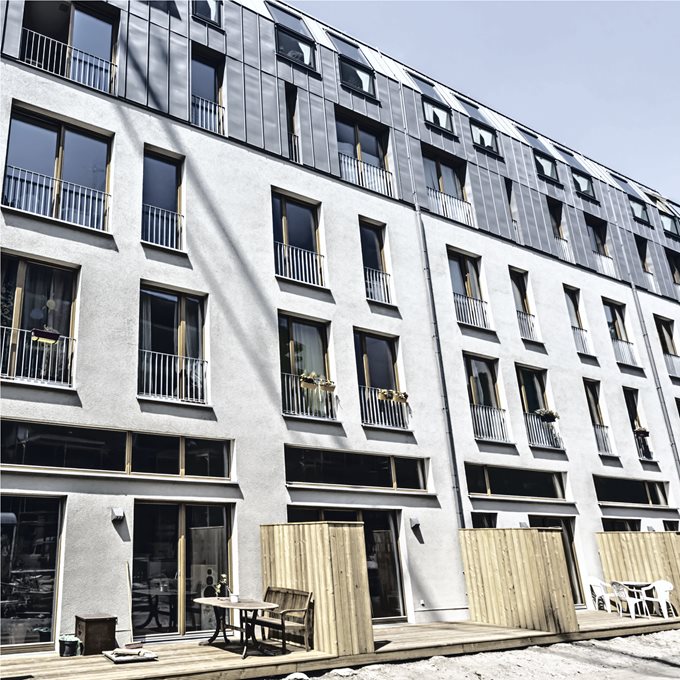 Windows
Maco weatherseals for windows and entrance doors come in many shapes and sizes: based on your door or window profile, our expert consulants will help you find the right sash, frame or overlap weatherseal.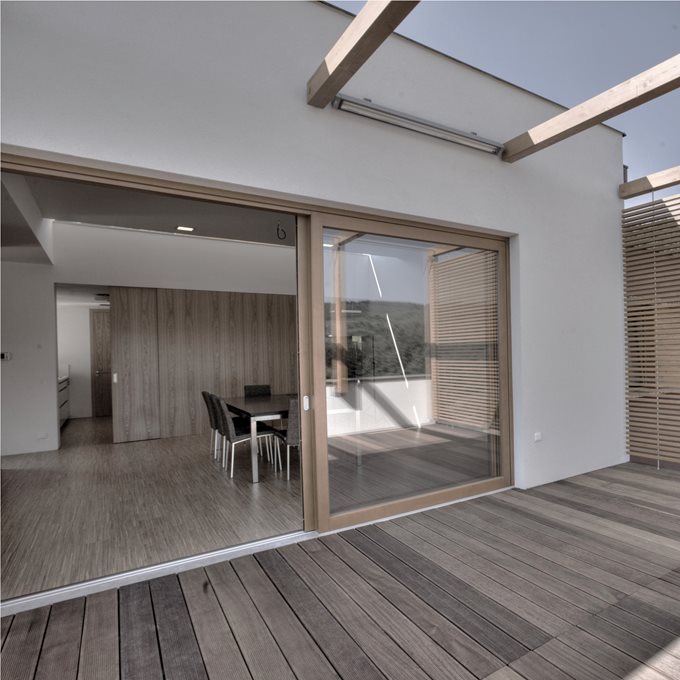 Lift&slide systems
In order to allow the lift&slide systems (HS) to slide without friction and avoid the passage of air or water, you need weatherseals with a special geometry and high quality materials. Maco weatherseals enclose the whole sliding system without interruptions thanks to their welded corners.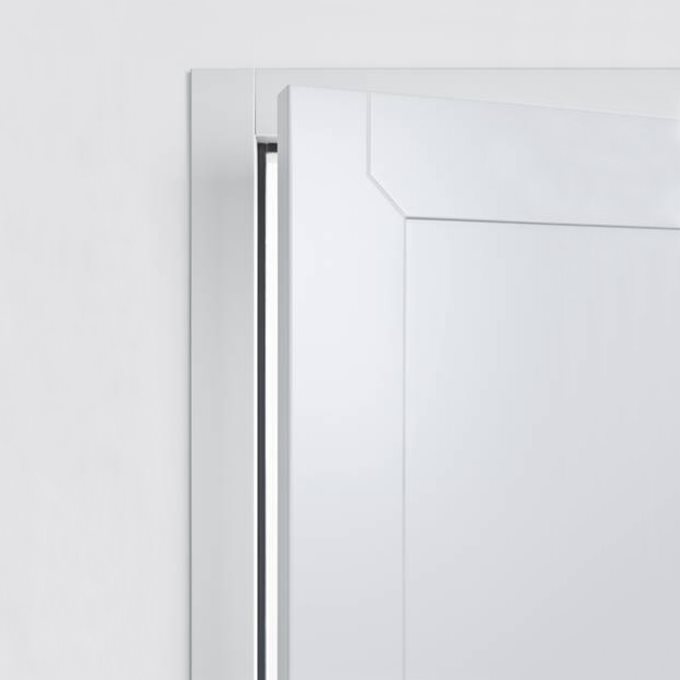 Interior doors
Weatherseals that run along the three sides of an interior door frame, muffling sounds for improved comfort.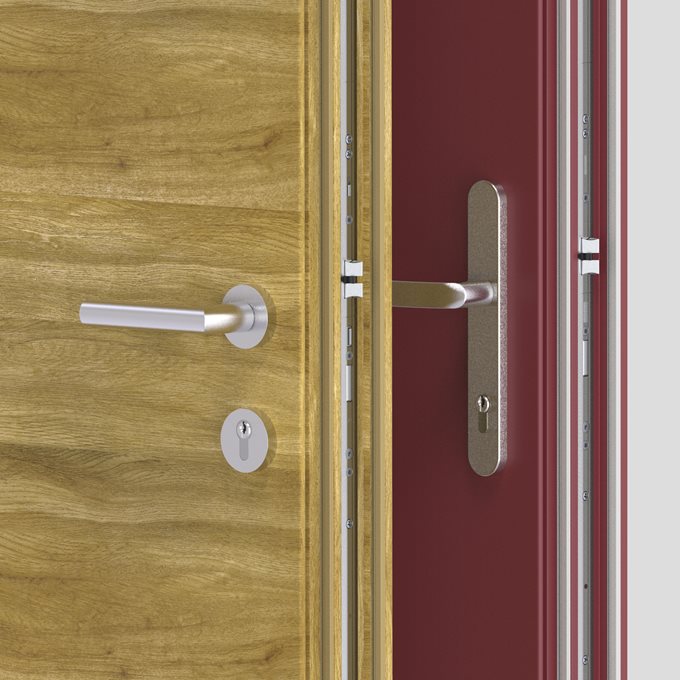 Floor-doors
The gap between the door and the floor can be closed with a rise and fall system: when the door is open, the weatherseal is hidden within a metal profile; when the door is closed, the weatherseal drops to prevent draughts and noise. It is an ideal system to make reinforced doors airtight or for soundproofing hotel doors.