PRODOOR - always a good grip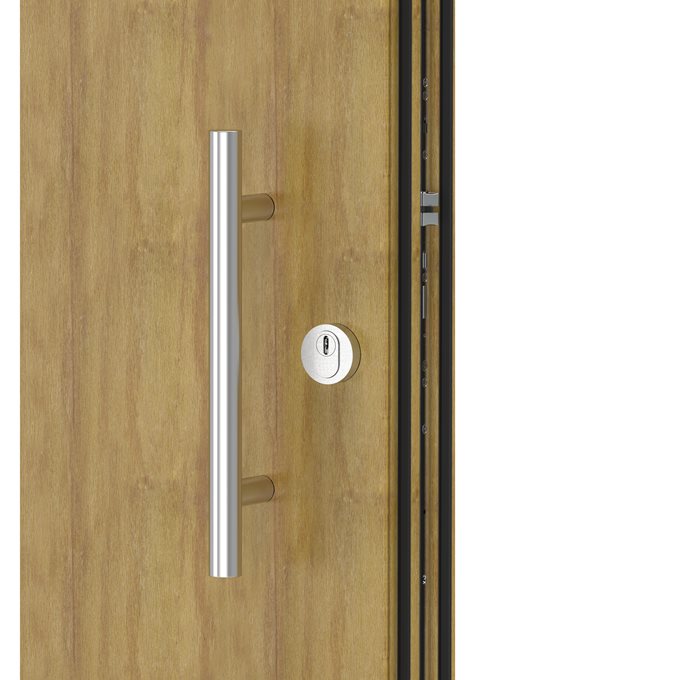 Get a handle on your doors
Pull bars handles, lever handles and lever/pad handle sets, security rosettes, pull pads and medium width sets: all perfectly matched and ready to be combined with each other – just take your pick! Here you will find high-quality stainless steel door handles and a cost-effective range of narrow-frame sets in anodised aluminium and traffic white for use on back doors. Burglar-resistant products suitable for use in door systems with burglary-resistance grade RC 2 are also available.
Handle types
The right handle for every door, complete with kits for all standard door sash thicknesses.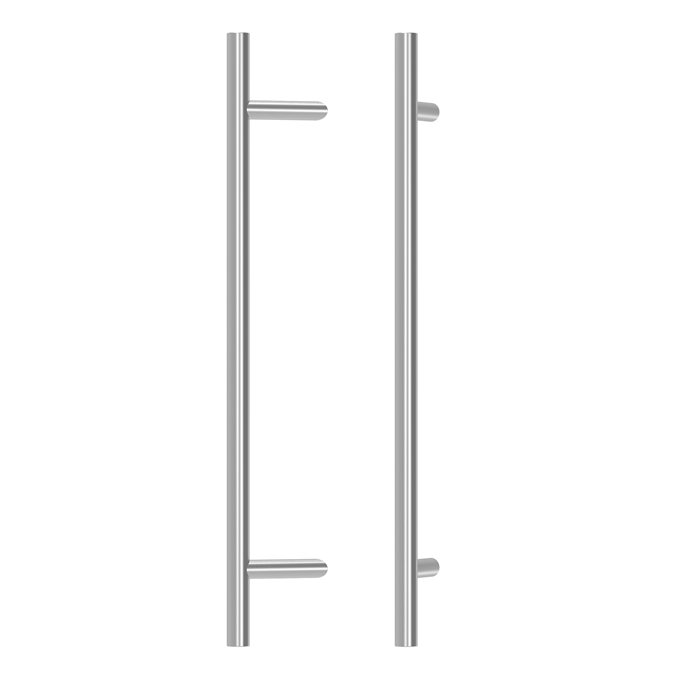 Pull bar handles
Pull bar handles lend the door an elegant, slim look. They are available in stainless steel matt in two design variants with straight or angled support arms and vary in length from 400 to 1600 mm.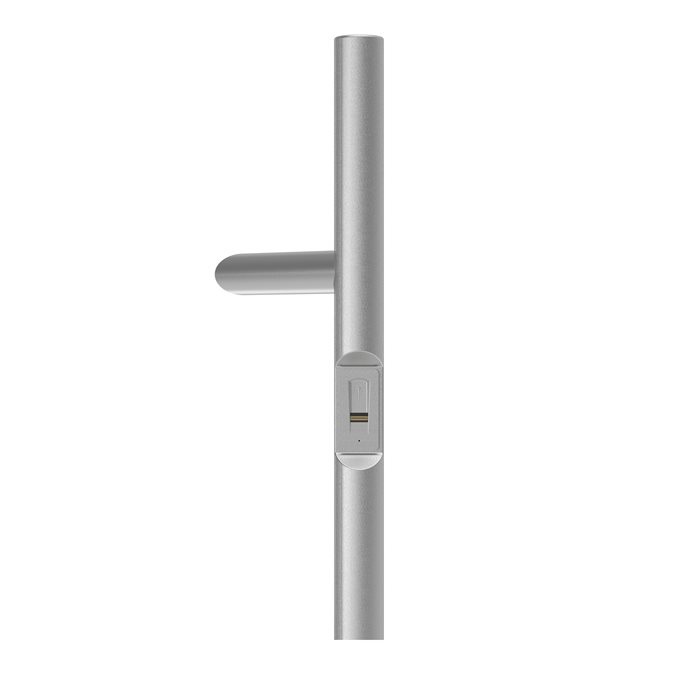 Pull bar handle with integrated finger scan
The pull bar handle with finger scan offers biometric access control integrated into the handle. The finger sensor can be conveniently managed by means of the Bluetooth interface. It comes in a length of 1200 mm.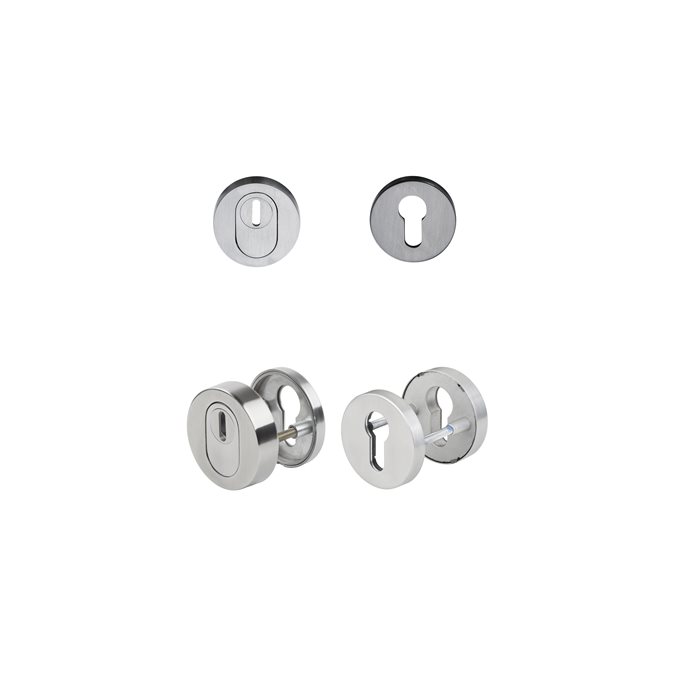 Security rosettes
The security rosettes are the ideal combination for the pull bar handles: whether round or oval, in stainless steel matt and optionally with core-pulling protection.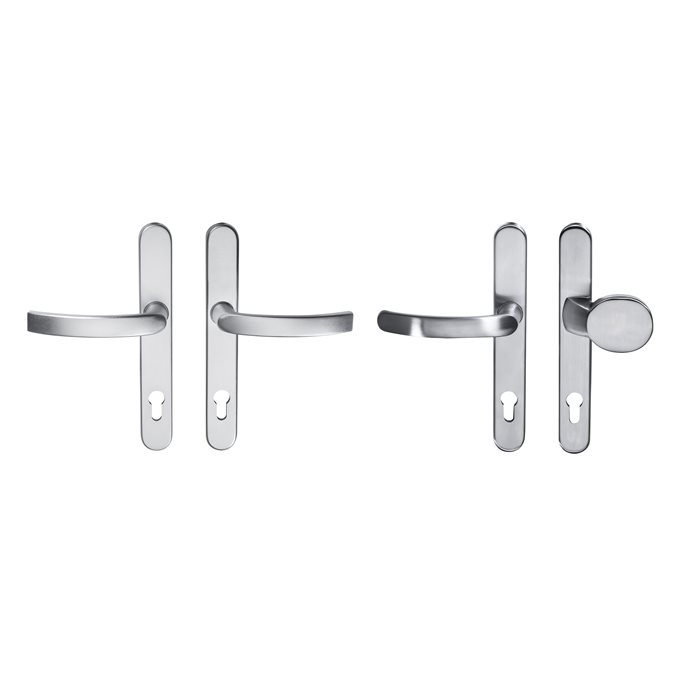 Narrow plate sets
Narrow plate sets in stainless steel matt, anodised aluminium and traffic white are ideal for back doors, and are optionally available as a lever handle or lever/pad handle set.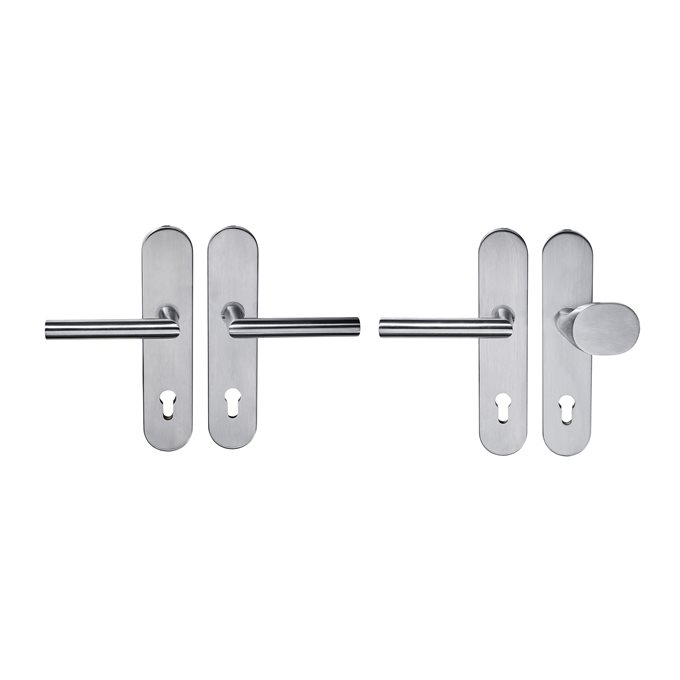 Wide-plate sets
Wide-plate sets are the classics among handles for use on front doors. They can be optionally supplied with core-pulling protection and are burglar resistant in accordance with DIN EN 1906.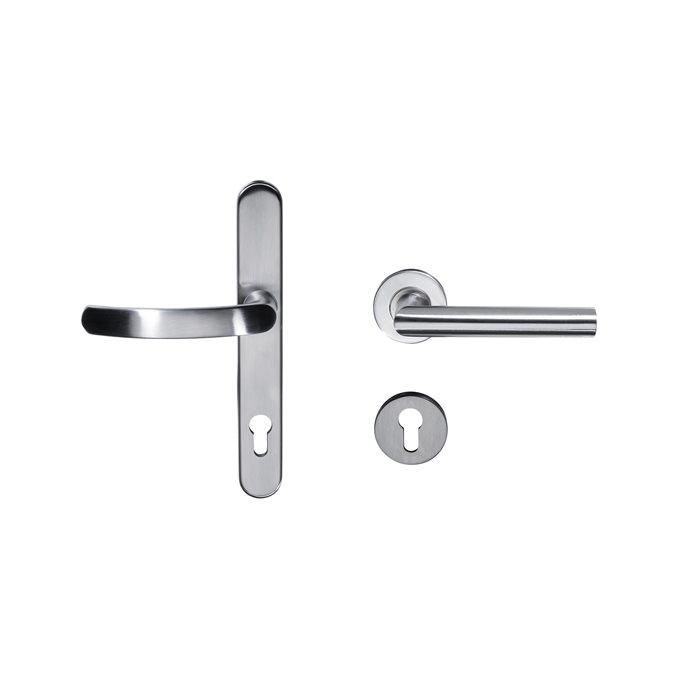 Internal/medium width sets
The internal and medium width sets are the ideal combination for pull bar handles on the exterior. They are optionally available as a narrow plate set or rosette medium width set.
The advantages
Modern design
For timber, timber/aluminium, aluminium and PVC doors
Tried-and-tested MACO security and quality
Wide variety suitable for all door situations
Easy installation
Compatible design for flexible use
Suitable for all MACO door lock variants
Everything from a single source: from the lock to the door hinges to the handles
This might also interest you
Our handle range for windows and sliding doors