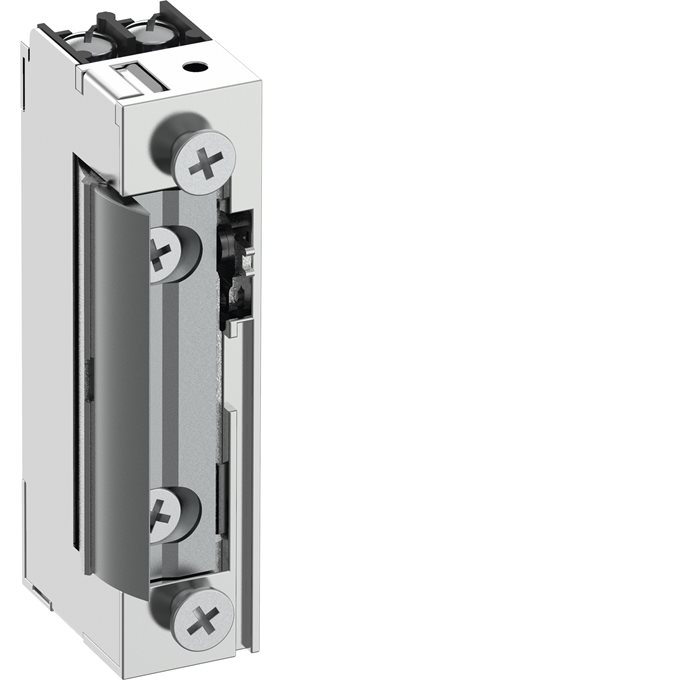 Day or remote unlocking of the entrance door
Do you want to unlock your front door during the day without using a key or at the touch of a button? MACOs E-Openers support the day release function as well as remote release via intercomm or access control.
The mechanical variant, also known as day release function, is activated by manually releasing a small latch. Electrical openers release the latch via an impulse from a two-way intercom, a fingerpring reader or a switch - according to individualy requirements. Easily implemented and easy to use – whether in Doctor's practices, law offices, multi-family houses or at home, when kids run in and out.
E-Opener variants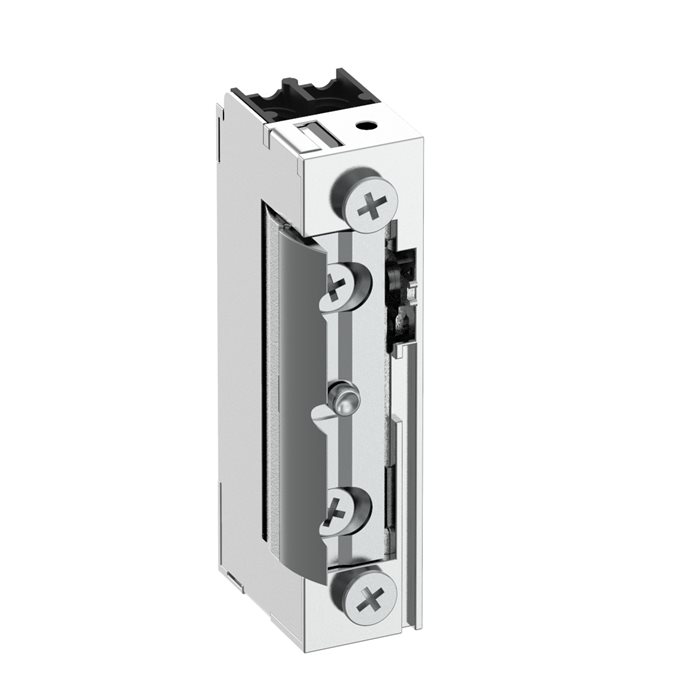 Mechanical Openers
Mechanical openers enable day release and are delivered without cabling – the perfect solution when keyless opening is desired for cylinder operated mechanical or mechanical-automatic multi-point locking. However, they are preferably used with door locks with motorised opening where the drive motor locks and unlocks the door.
Suitable for the following MACO PROTECT locks; Z-TS, Z-TF, A-TS, A-TS with Motor, M-TS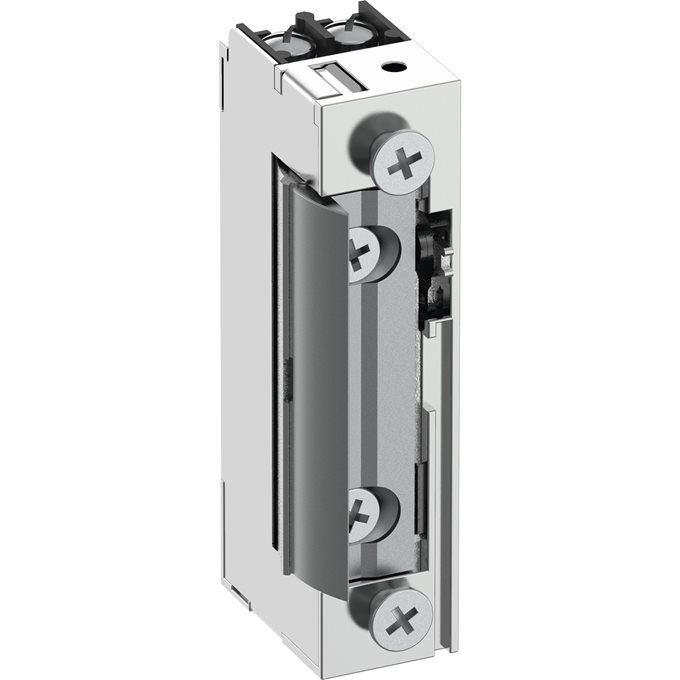 Electrical Openers
E-Openers are used in combination with mechanical cylinder locks or mechanical-automatic multi-point locks, when doors should be opened comfortably using remote access via two-way intercomms, fingerprint readers, pin-code or wall switches. All E-Openers additionally also offer the mechanical day release function as standard.
Suitable for the following MACO PROTECT locks; Z-TS, Z-TF, A-TS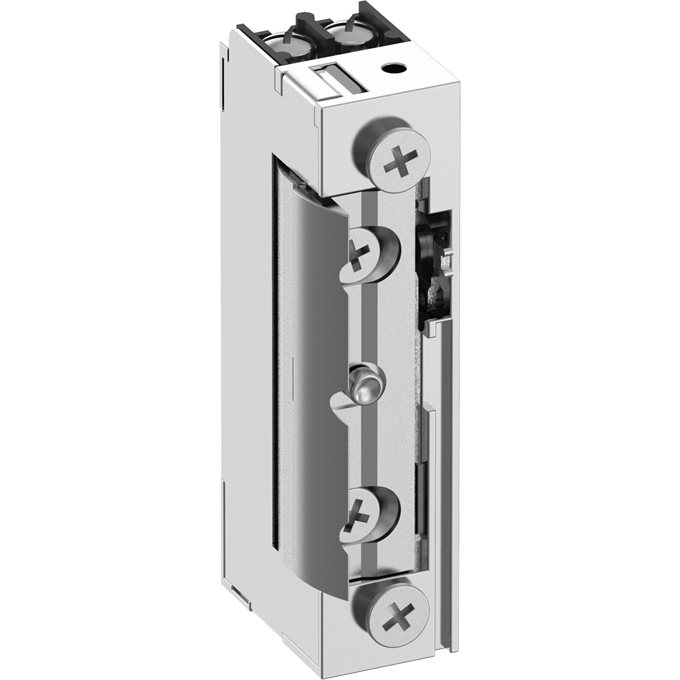 Electrical Openers with latching
On request, all E-Opener variants are available with optional latching function. These enable an electrically released door to open with a time delay and remain open until it re-enters the lock are.
Suitable for the following MACO PROTECT locks; Z-TS, Z-TF, A-TS
E-Opener construction shapes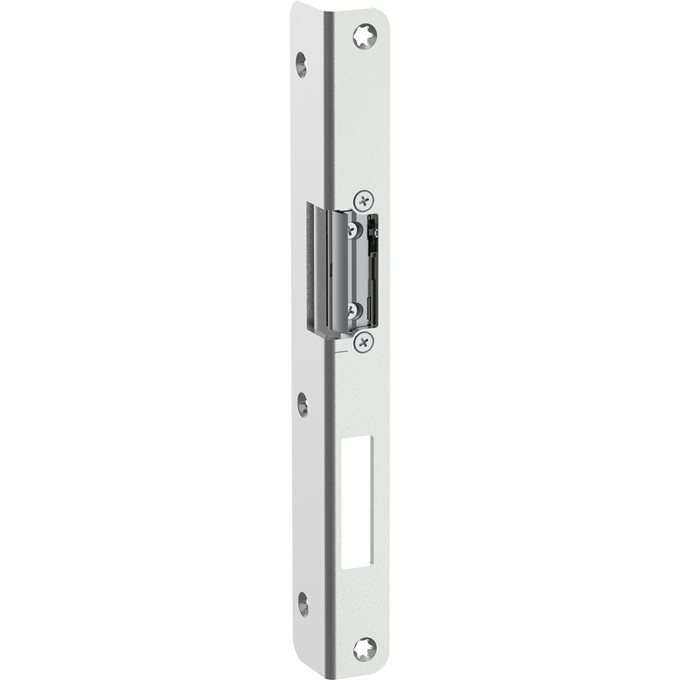 Standard Openers
For striker plates and single piece door strikers U6x32x9 and U6x32x6 (for PVC)
For right angled latch plate with long shank (for timber)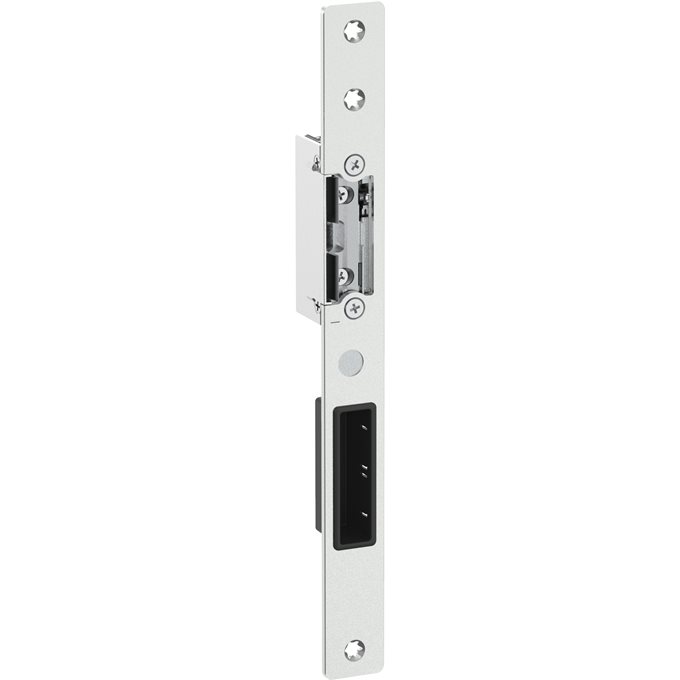 Openers with integrated latch sliding tab
For striker plates U6x24x6 with open front edge in the latch area (for aluminium)
For striker plates and single piece door strikers F24x3 (for aluminium)
For right angled latch plate with short shank (for timber)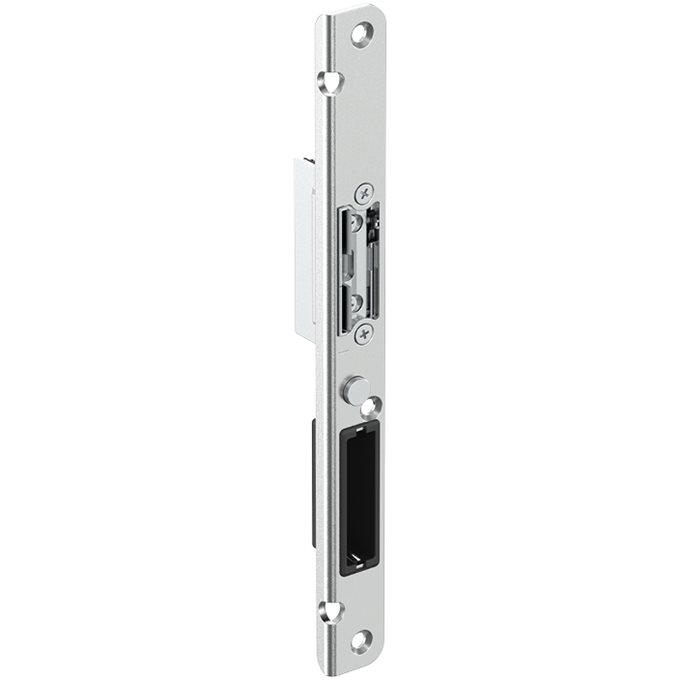 Openers with integrated narrow latch sliding tab
For striker plates U6x24x6 with closed front edge in the latch area (for aluminium)
For striker plates and single piece door strikers U6x24x6 (for timber)
For striker plates and single piece door strikers U8x28x8 (for timber)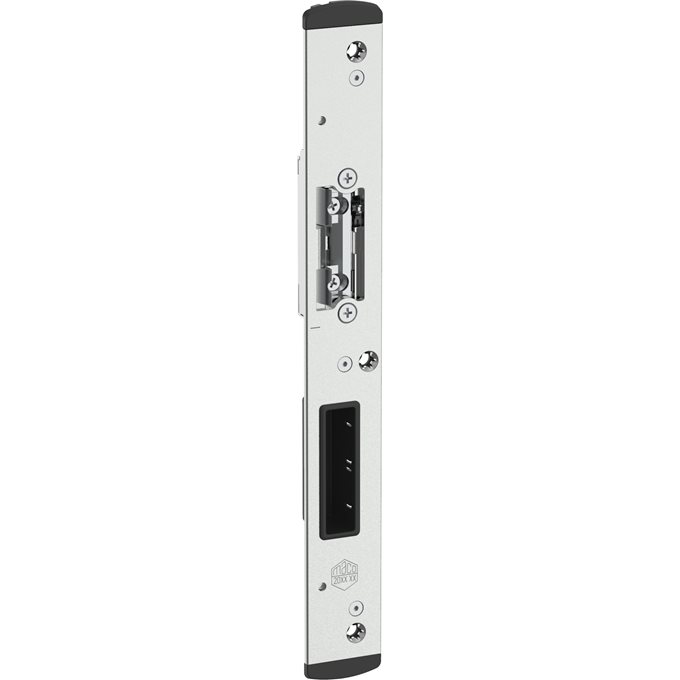 Openers with recess for latch sliding tab
For striker plates and singe piece door strikers F32x3 with integrated latch sliding tab (for PVC)
For striker plates and singe piece door strikers F44x3 with integrated latch sliding tab (for PVC)
Technical Data
Adjustment area -2/+1 mm
Latch function; Radius latch
Tensile force 3750 N
Operating temperature -15°C to +40°C
Repeated opening & closing cycles 200,000
Door opening direction usable R/L
Voltage 10-24 V AC
Nominal resistance 43 Ω
The benefits
Available as electrical or mechanical opener
All variants with manual release as standard
Optionally available with latch function
Multiple construction shapes
Adjustable latch parts for precise locking adjustment
Precisely matched to the suitable PROTECT door locks
Suitable for all relevant MACO striker plates and single piece door strikers
Ideally suited for retro-fitting and repairs
Ift-certified to EN 14846