Für Fassaden mit Stil
Window shutters offer much more than just style. Building owners and architects turn to this popular façade decoration, "the good old window shutter" time and time again, mainly thanks to their shading, insulation and security properties. They provide protection against prying eyes, rain, hail, sun, snow and cold, and make a burglar's life more difficult. The shutters can either be mounted on a frame or fastened directly to the masonry.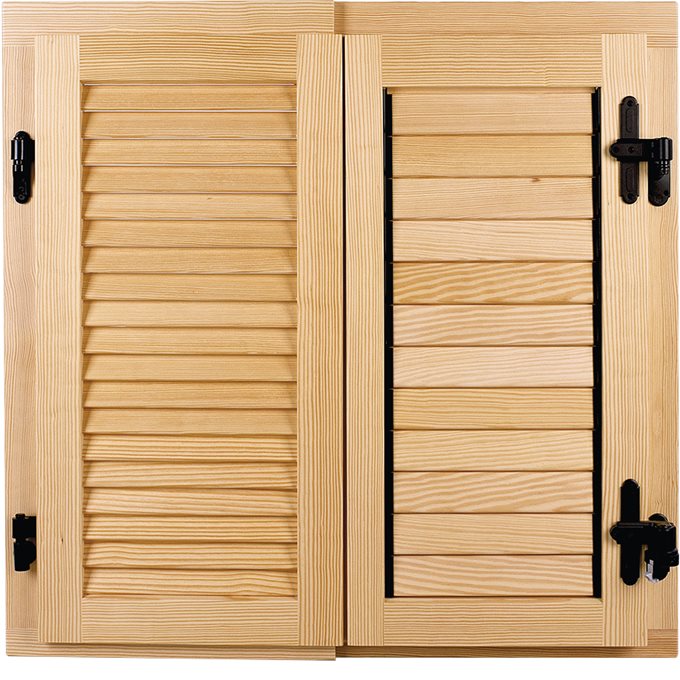 Frame installation
The frame installation range is designed for fastening shutters to the window frame. This enables the shutter and window to be supplied as a complete unit. The size of the hardware can be matched to the reveal depth. The hardware can be adjusted so that the window shutters can be positioned precisely. A shutter catch or a crank opener can also be fitted to the window frame.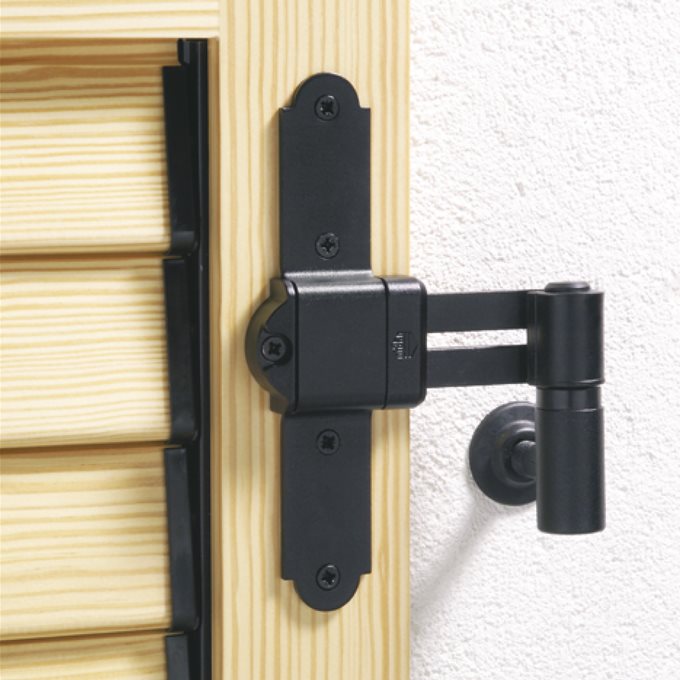 Masonry installation
The hardware range for masonry installation is designed for fastening shutters to façades. The extremely robust steel hinge plates with lateral adjustment are a striking quality feature. Adjustable masonry shutter pins and hinge plates with an adjustable crank for multi-sashed shutters complete the scope of supply. The cleverly thought out range of jigs ensures rapid and precise fitting of the shutters. RUSTICO also provides a solution for masonry installation onto thermal insulation.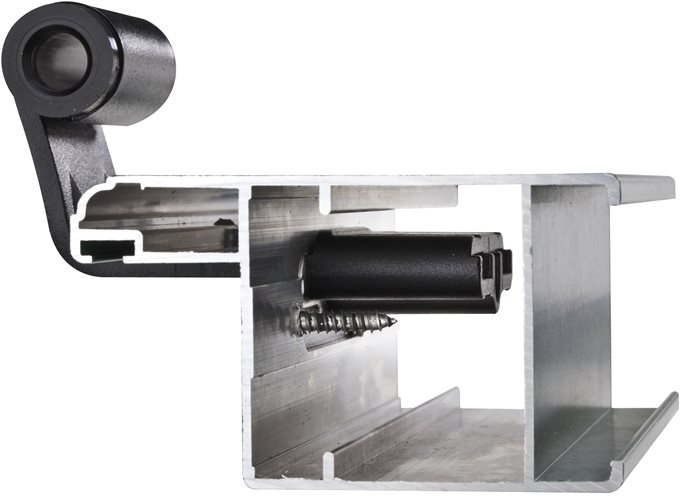 Concealed hinges
The well-known advantages of MACO hinges are also provided in concealed installation on aluminium shutters. The hinges are corrosion resistant and can be adjusted. The solution is also suitable for raised profiles, where the conventional, screwed-on hardware cannot be used.